At GG Bailey, we never say the phrase "animal print." That probably seems strange since we're obsessed with zebra, in love with tiger, and think leopard is and should always be a neutral.

In fact, in our Car Couture™ collection of luxury carpet patterns, you'll find zebra car mats, leopard pet mats, tiger home mats, and every combination thereof. So why do we avoid the word print?

The reason GG Bailey never says animal print is because our carpet patterns aren't "printed" at all. They're woven into the carpet itself, just like the world's earliest fine carpets were woven. The average shopper might not recognize the difference between printed and woven carpet designs, but it's a big one.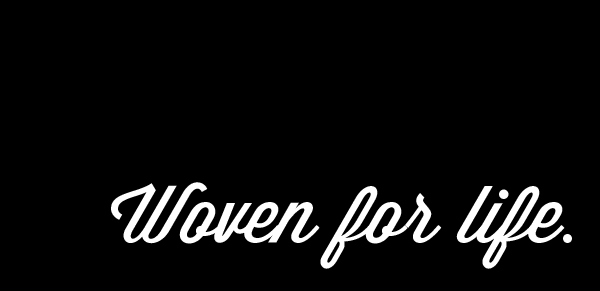 3 Ways Woven Carpet Patterns are Better Than Printed

Durability
Our carpets were made for walkin'. Wear and tear is a natural part of a carpet's life (though you'll find out later how our mats tough it out better than most). Printed designs merely sit on top of the carpet, and will fade or disappear entirely as time goes on. On the other hand, woven designs permeate the entire carpet. So don't worry about placing a GG Bailey mat in a high-traffic area; they're made to handle natural wear and tear.

Longer Life, Better Value
GG Bailey's woven carpets are made from plush-but-strong polypropylene fibers. So not only does the carpet's construction add durability, but the fiber itself is naturally stain resistant and wear resistant, helping you get the most out of your GG Bailey mat.

Beautiful Quality
Think of it like the difference between a real Missoni woven tote bag -- each iconic zigzag created with interweaving yarns -- and a knock-off canvas tote bag on which someone painted some colorful stripes. Both totes will hold your lipstick, but which one looks and feels more luxurious? And which one will still feel luxurious after daily use?

---
GG Bailey's Car Couture
™
woven carpet collection
can be used in any of our luxury custom car mats,
pet mats
, and
home mats
. These mats are available in 8 different woven styles, including animal, oriental,
plaid
, and
camo
patterns.
Note: Our
Car Couture™ two-tone mats
, available in Beige and Gray, are a little different. Made of tufted carpet, these textured designs are created by cutting the actual carpet fibers. Again, more durable (and more elegant) than printed carpet.