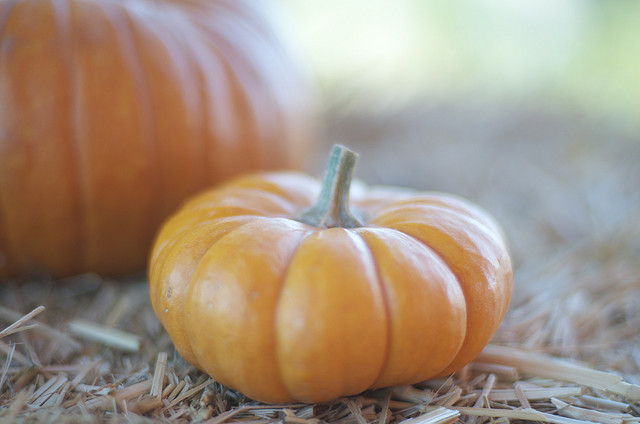 Tis the season for falling leaves, leather boots, and bright orange pumpkins on every doorstep. Which means it's also the season for my favorite pattern -- plaid.
Of course, the versatile striped pattern can be used in warmer seasons as well. Think: red gingham picnic blankets and madras shorts. What comes to mind most often when I think about plaid are soft blankets, flannel pajamas, cozy home decor, and classic accessories. I like plaid best when it combines a rustic feel with modern design.

For this blog, I've collected my very favorite high-end plaid items for fall. What are your favorite luxury plaid pieces?
Burberry Plaid Scarf
The beige and red Burberry plaid is a classic design, seen frequenly on Burberry scarves and as the lining of Burberry trench coats. In a slight twist on the original, Burberry now makes the scarves with the same plaid design but using different colors. I love the warmth and subtlety of the pinks and purples on this wool silk scarf.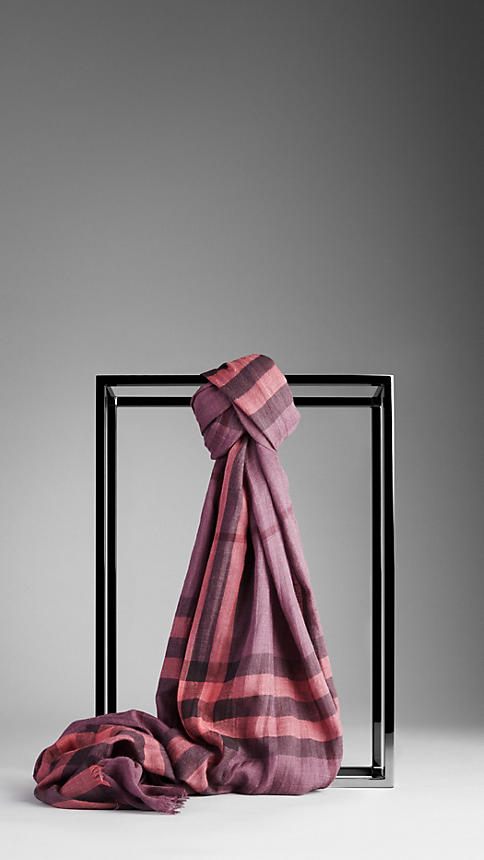 ---
Tartan Satchel
In the United Kingdom, particularly in Scotland, what Americans think of as plaid is called tartan. To Scots, a plaid is a piece of tartan cloth that's worn over the shoulder. Whether you're American or Scottish, you can't deny the sophisticated allure of this beautiful leather satchel with plaid accents made by The Cambridge Satchel company. It's a fantastic fall and winter accessory.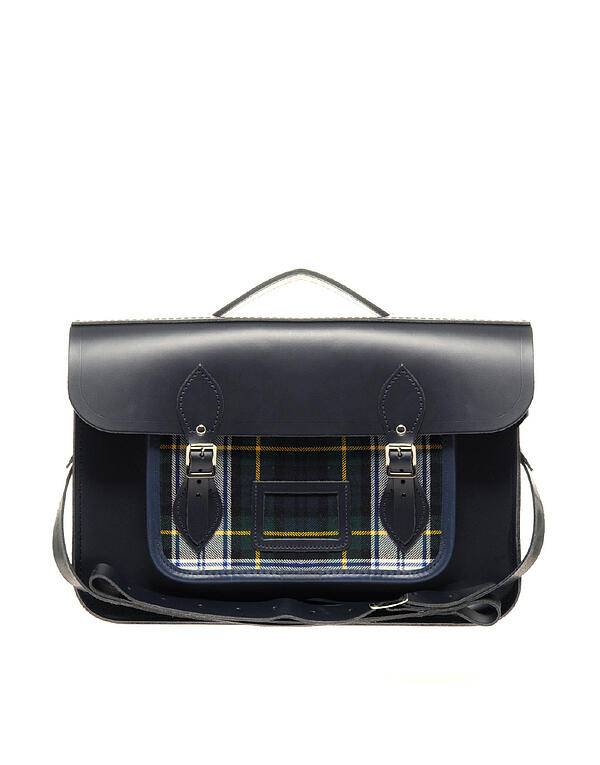 ---
Car Couture™ Plaid Car Mat
Plaid love isn't limited to your closet. Fashion is equally important in your car, so these custom Car Couture™ car mats with yellow, green, and brown stripes are perfect for fall. Car mats are incredibly practical too, since fall and winter mean you're constantly tracking dead leaves, mud, and sometimes snow into your car. Plus, the soft carpets will make your car feel ultra luxurious.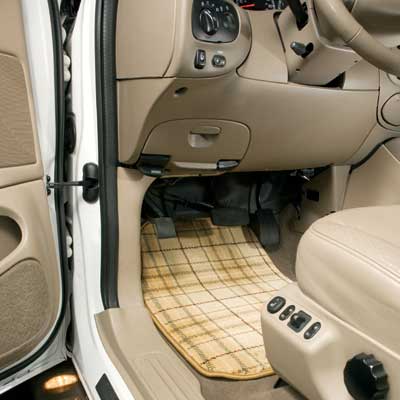 ---
Subtle Luxury Plaid Poncho
Take note, Snuggies. Wearing what is essentially a blanket can actually be fashionable. Take, for instance, this grey wool poncho with a red plaid accent stripe from Subtle Luxury. Cozy, soft, and it looks great.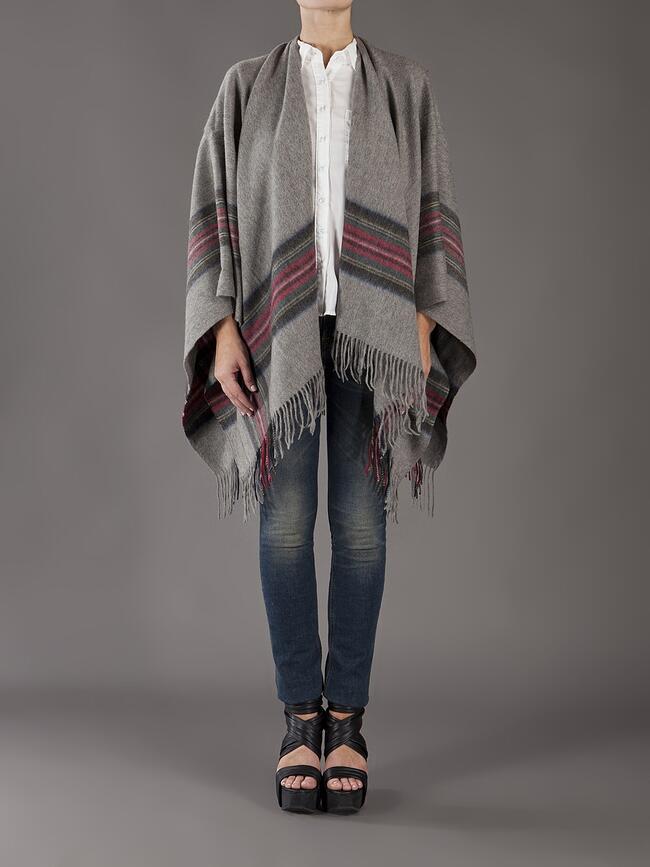 ---
Plaid Housewares by Bleeker
This pitcher (and matching ice bucket and nut bowl) has a plaid design etched right into the glass. Along with polished metal accents, these pieces are perfect in a kitchen that combines tradition and luxury with modern style.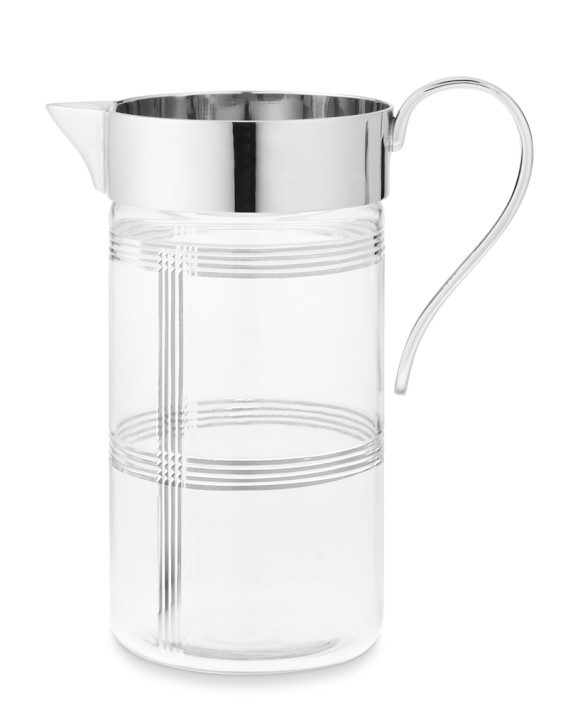 ---
Buttoned Plaid Victor Chair by West Elm
The grey plaid wool upholstery is a new addition to
West Elm's Victor chair
, adding a touch of rustic to a modern design. I could definitely see myself cozying up in this chair with a steaming mug of apple cider.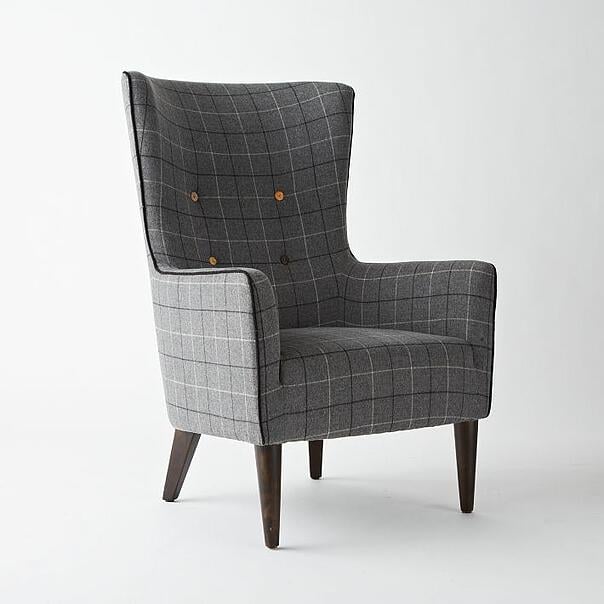 ---
GG Bailey's luxury plaid carpet is also available as bath mats, kitchen mats, welcome mats, and pet mats. Visit our online store to explore all the ways to add luxury to your car and home.