Your clothes make a statement. In an instant, you can convey how you feel and what you value, all by what you are wearing. The same is true about your car -- so you better make it look good.
There is no better way to display your personality and style than through your car's custom made floor mats. So how can you choose a mat that fits your car and your style? We have compiled our favorite must-have patterns and what they represent. Check out the full list of patterns on our website, and choose one that makes a statement about you!
If you like new cars but timeless style.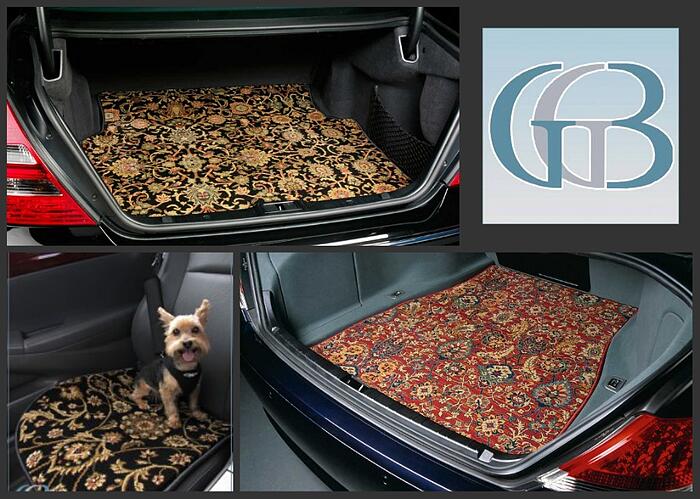 Oriental patterns. Our most popular design, the oriental carpets convey a love of all things classic. These designs, whether you choose black, red, beige, or navy, exemplify elegance. Inspired by the ancient designs and traditional color schemes from the Persia, these rugs were highly valued and used as an item of status. Even today, they symbolize sophistication and a sense of exclusivity. If you are looking for a way to instantly add luxury to your vehicle, there is no better pattern.
If you think leopard is a neutral.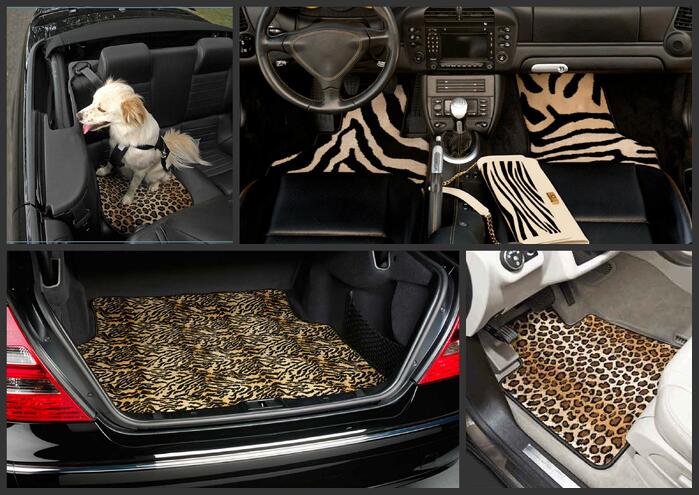 Animal Designs. Available in zebra, tiger, and leopard patterns, these are perfect if you are looking to add excitement and a touch of exoticism. For the young and young at heart, these designs exude fun! You don't have to own a convertible to show that you enjoy a good time; throw in these mats and you'll be sure to convey the youthful message.
If you like scenic drives through nature.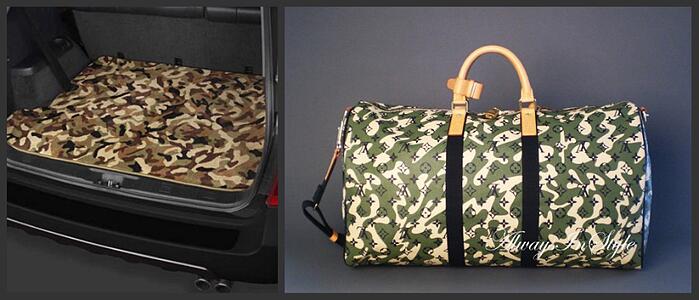 Camo. Once a Southern staple, this pattern has recently become very popular with its launch as a major pattern for the fall of 2012. With luxury brands such as Louis Vuitton using the pattern for inspiration, it's no longer only used for practical purposes. This pattern is ideal if you have a connection with nature.
If you put your name on everything.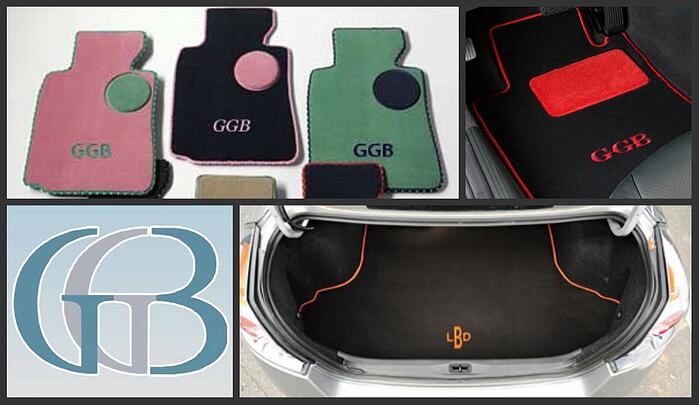 Monograms. Our final recommendation is to consider personalizing your mats with a monogram. You can choose the carpet and stitching color of your choice. Adding your initials is a quick and simple way to place your 'stamp' on the items you love, and it provides the perfect combination of unique and trendy.
Get the right fit
Not only can you choose a pattern that fits you, but a mat that fits your car as well. You don't purchase clothes that are the wrong size, so why purchase car mats that aren't the proper fit? GG Bailey provides custom mats that are specifically made for your make, model, and year. We guarantee superior quality. Our patterns are woven into the plush and stain resistant carpet, leaving you with a design that never fades or rubs off with time.
What will your mats say about you? Send us your photos via Twitter, Facebook, or Pinterest with a description. Make sure to check out our full list of Car Couture™ patterns for other great options!