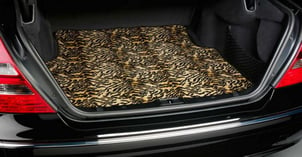 Trying to find the perfect anything is nearly an imperfect adventure. Maybe you're an avid golfer endlessly trying ou club after club in vacant bays until you find that perfect fit to compliment your swing.

By the end of these shopping escapades, you probably feel like Goldie Locks- endlessly rummaging through one rack or hanger after another.

Just like shopping for golf clubs or chair sizes, your car needs to have a perfect fit mat too!
Why does the fit of a Car Mat Matter?
Let's review the primary function of a car floor mat: to protect your car's interior.
Store bought floor mats are a quick fix for this; to keep the quality of your car's interior as luxurious as it was when you bought it, a perfectly fitted car mat is a necessity.
Having custom-fit car floor mats in your vehicle promotes safety and quality.
Safety First
GG BAILEY's designs are created with two safety features:
Open Cell Foam; this is an anti-slip backing preventing movement caused by weather based debris and moisture without poking holes in the vehicle's floor.
Mat-Loc Clips or Grommet Holes; this feature provided on certain vehicles, allows the mat to lock into place.
Tip: You should always use the retention system provided to prevent movement.
Keep the Quality Luxurious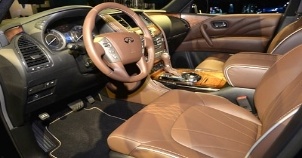 A custom- fit floor mat goes hand-in-hand with quality design. This is why we not only design custom fit car mats that have safety precautions, but they are also designed with a custom innovative carpet.
GG BAILEY floor mats ensures luxurious quality by:
Using a durable material that is stain resistant helping to hide dirt and absorb moisture in harsh weather conditions, so you can maintain the value of your vehicle.
Offering a customized and one of a kind product from fit to appeal.
The GG BAILEY Difference
Quality and safety shouldn't negate luxurious aesthetics. You shouldn't have to sacrifice your vehicles car mat's authenticity- especially if you are buying quality mats infused with safety features.
Many all-weather floor mats have raised edges or directional groove patterns allowing the debris to be both visible and stagnant- this has potential shoe damage written all over it- and are bland in appeal. GG BAILEY mats use an innovative carpet material that adds style, comfort and protection.
An aspect of quality is customization which is why GG BAILEY products allow for realistic customized features such as carpet, edging, heelpad, and embroidery options.
If the Mat Fits
Between Mat-Loc Clips, Open Cell Foam backing, customized perfect fit and quality material GG BAILEY ensures safety, aesthetics and interior vehicle protection that's a perfect fit for you. Click here to find your perfect fit.