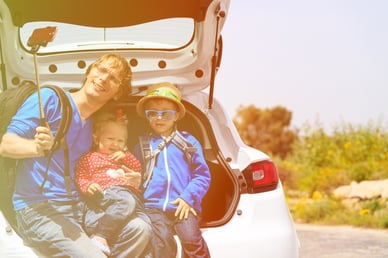 You are probably all too familiar with the term "trending". Whether you are indulging in the latest tech gadget or the newest fashion statement, you have probably allowed yourself to purchase a trendy indulgence a time or two before.
Trends are pretty spectacular; they allow for change and common interest that can often depict the culture of that time. However, a big downfall of trends is that you end up tossing your indulgence out shortly after you purchase it or whenever the next big thing comes to the market.
A good rule of thumb for not being caught up in an expired splurge is to make sure it's a functional product. This means taking a second to decipher whether it will be something you are likely to continue using or if it's a one and done splurge.
Indulgences that tend to remain functional for your everyday life include things like: cutting boards, utensils, watches, cell phones or even personalized car mats.
When you're shopping around for the trendy new advancement for these functional indulgences, you get to decide how they are functional for you. For example, will any watch do the trick or is a waterproof watch more important than its aesthetic appeal-- or do you want both?
Why not have the latest technology? Apple's iwatch allows you the ability to receive and respond to notifications instantly, track your daily activity, pay your bills, and if you own a TESLA Model S control your car.
If you prepare a lot of food, you may prefer a multifunctional cutting board over a plain jane one. When it comes to indulging in a car mat, there are many trendy options to appease both your functional needs and your aesthetic preferences.
There are plenty of car mats out there that are made of different materials, such as hemp, rubber, carpet etc. Fabric based car mats usually offer some trendy designs, but if they aren't custom fit or made from material of a certain caliber, they can often unravel or become easily damaged.
If you're going to indulge in a trendy car mat, make sure it is the most functional car mat you can get without sacrificing a trendy design.
Best Ways to Personalize Your Car Mat
Maybe you're the person who is happy with a plain jane car mat, but what if you're looking for a fun way to personally design your car mat?
GGBAILEY offers a unique shopping experience for personalizing your car mats and staying current with trends.
Reflective Binding
Choose a unique edging that pairs with your style; splurge on a trendy binding like the reflective binding. Or you can personalize your car mat edges with one of the Saratoga binding patterns, such as polka dot, stripes or plaid.
Creative Colors
A fun and trending carpet color choice is hot pink, but you may want to get even more creative and choose a leopard, zebra or plaid pattern for the carpet of your car mat.
Be a trend setter and change up the traditional three letter monogram for a single letter monogram directly embroidered into the car mat. You can also mix up your color combination and try black embroidery on black carpet for a subtle twist on a classic look.
Make it Round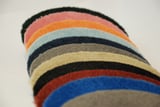 For a new driver's side statement change the shape of your heelpad by choosing a circle shape instead of the more traditional rectangle.
It's a Trendy Topic
Trends will continue to phase in and fade out, so be sure you splurge on a trend that's functional for your lifestyle.
We want to know what your must have trendy splurge is, so feel free to leave a comment and tell us all about your must have indulgence and how you would design your GGBAILEY personalized car mat.
GGBAILEY Carpet Car Mats are for All Weather All the Time
Proudly MADE IN AMERICA for over 40 years and currently providing luxury in millions of vehicles around the world.