Women are driving our future. We rarely give credit to automotive innovation led by women, who have made great strides in the industry over the past decades.
Advancing technology, sciences and studies have made cutting edge innovations happen all around us in the automotive industry. It's hard not to recognize the accomplishments of some of the women leading automotive innovation and sciences.
At the Wheel
The women mentioned below are leaders in the automotive industry and are making a positive global impact.
Corporate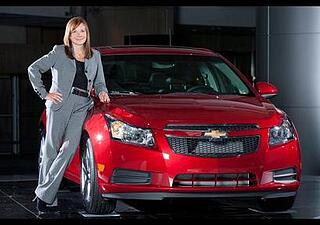 Mary Barra, CEO, Chairman of the General Motors Company
General Motors (GM) is renowned for employing diverse leadership roles throughout the years. One note worthy example is Mary Barra, who, as of January 15, 2014, has held the position of CEO at General Motors.
Mary Barra has immersed herself in the GM brand since 1980, and is helping make big changes and global impacts for GM. Not only is she now the CEO of General Motors Company, but she was recently elected as Chairman of the GM Board of Directors on January 4, 2016.
In a brief biography of Barra, GM notes:
Barra has also established a strategic direction based on putting the customer at the center of everything the company does, all around the world. In 2015, Barra was ranked first on Fortune magazine's list of the '50 Most Powerful Women in Business.' In 2014, she was named to the Time 100 and Forbes magazine named her one of the 'iWorld's 100 Most Powerful Women."
Dianne Craig, President, CEO, Ford Motor Company of Canada
Like Mary Barra, Dianne Craig started at Ford Motor Company in an entry level position in 1986 and has grown with the organization since. As of November 2011, she is the president and CEO of Ford Motor Company of Canada. You can hear her passion for the brand and its growth when she says:
"Innovation is important in every part of our business, especially when it comes to the consumer experience. We're offering new and exciting training opportunities to educate the Ford of Canada team and the staff at our dealerships to ensure we deliver an exceptional experience."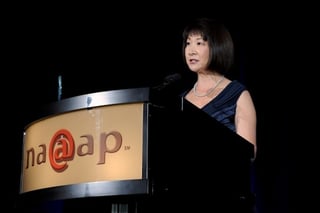 Tracey Doi, Group Vice President, CFO of Toyota Motor Sales
Tracey Doi has an array of experience with various companies and has held many leadership roles throughout the span of her career. She is the Group Vice President and Chief Financial Officer for Toyota Moto Sales, U.S.A, Inc.
Her responsibilities under her umbrella consist of marketing, sales, distribution and customer service for the Toyota, Lexus and Scion brands.
Michele E. Lieber, Chief Public Policy Officer, Ally Financial
Many of you have probably heard of an organization called Ally Financial, or maybe you are using their services to finance your car since they are a vehicle financing service. Michele Lieber was named Ally's chief public policy officer in 2011 overseeing the organization's federal and state government relations strategies. On top of that, she is also in charge of handling congressional inquiries.
Click here to find out how her work has helped evolve and shape Ally Financial.
Entrepreneurs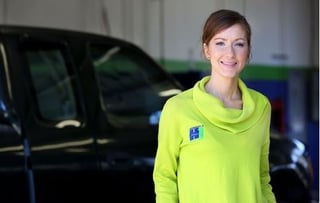 Rissy Sutherland, COO, Honest-1 Auto Care
Rissy Sutherland has been involved in the auto repair industry nearly her entire life. There are two Honest-1 franchises in South Carolina; both franchises have woman as their focus, waiting areas designed as cafes and eco-friendly car repair options.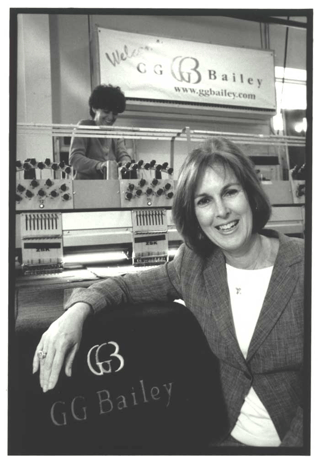 Ginger Bailey, CEO, RACEMARK International / Founder & CEO, GGBAILEY
Ginger Bailey founded GGBAILEY in 2001 with a simple idea. Create a custom car mat with the quality of a RACEMARK [OEM] mat offering options and upgrades for the end consumer to select and custom design. Through years of engineering, Ginger Bailey was able to create

Design Your Car Mats™, the first line of car mats that could be designed and sold directly to the consumer.
GGBAILEY is proud to be the first car mat company to be at the forefront of design and innovation and recognizing the need for more design options to cater to all buyers.
GGBAILEY was the first company to manufacture these designs and is an American family business with a commitment to quality, safety and design.
Check out a recent interview with Ginger Bailey discussing our 38 year relationship with BMW highlighting their support of women in business.
Racing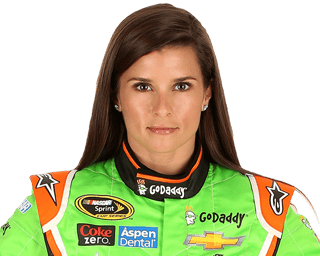 Danica Patrick
Danica Patrick has been making her mark in a predominantly male oriented sport - car racing - since 2005. She has been a global competitor in many popular car races, such as the Indie 500 and British Formula Vauxhall series.
She is among a few other colleagues in car racing who were featured on the cover of Sports Illustrated and she has continued to make headlines ever since.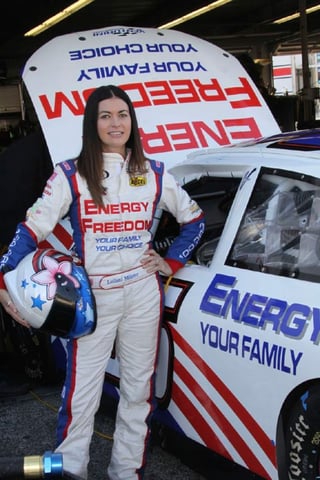 Leilani Munter
Leilani Munter is putting an eco-friendly twist on car racing. She is a biology graduate and putting her knowledge and green thumb to work on the race track.
She has raced in both open wheel cars and stock cars. Leilani is a vegan and drives a Tesla Model S and her home utilizes solar panels, 550 gallon rainwater collection system, LED lighting and a vegetable garden.
She is also a board member of the Oceanic Preservation Society which helps to inspire people to save the oceans through film, photography and media.
Giving Back

Julie Brangstrup Founder and CEO of Cash & Rocket
The annual Cash & Rocket Tour consists of 35 red cars and seventy of the most influential women. From film. music, art, business, and fashion these women are hand-selected and travel across Europe all in the name of solidarity to raise awareness for charities.
Julie started Cash & Rocket in 2011 to change the world raising over $3,700,00.00 that support Africa, Shine on Sierra Leone and Sumbandila charities.
Leaving an Impact
These leading women might work for different organizations, but there is no doubt that each of them has a passion for the automotive industry, their brand and their customer's interest to sculpt their daily decisions.
There are many ways in which the automotive industry is advancing from the vast array of female players to creating innovative vehicles. What do you think is next for the automotive industry? Leave your ideas in the comments below!
GGBAILEY Carpet Car Mats are for All Weather All the Time
Proudly MADE IN AMERICA for over 40 years and currently providing luxury in millions of vehicles around the world.
Image
http://vaultcouture.tumblr.com/