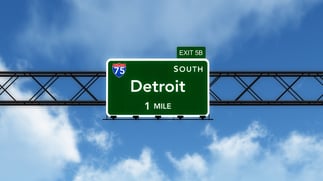 Detroit has been the host city for automobile manufacturing since the early 1900's and was coined with the name "motor city" in the 1930's.
It's only natural for the North American International Auto Show, more commonly referred to as the Detroit Auto Show, to continue showcasing the latest in automobile manufacturing for the media, industry, and public year after year.
Automakers talked optimistically about the new models coming to the market after last years record U.S sales of over 17 million vehicles. The Detroit Auto Show is the first major auto show lined up for the year, and showcases the latest automotive trends.
This years show debuted January 11th and concluded on January 24th, and introduced the newest automotive innovations from top brands, such as:
Aston Martin
Bentley
Ferrari
Porsche
Anticipation is Building
With over 700 vehicles being displayed it's hard to choose one favorite. Last year we let you know about five automobiles from the 2015 NAIAS that we were eagerly anticipating to get on the market. Below are a few vehicles that were featured at this year's NAIAS.


BMW
BMW opened this years Detroit Auto Show with a press conference announcing the debut of the all new BMW X4 M40i and with it the celebration of their 100th year as a global leader on the world's automotive stage. The legend of "The Ultimate Driving Machine" continues to grow with BMW's presence at the auto show and in the United States for the last 40 years.
2017 Infiniti Q60
"The Infiniti Q60 conveys a powerful elegance through its daring design, and has the performance credentials to match – thanks to next-generation ride and handling technologies and up to 400 horsepower. The Q60 will affirm Infiniti's leadership in the premium sports coupe class." stated Roland Krueger, President of Infiniti.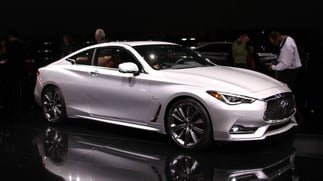 Direct Adaptive Steering ® (world's first digital steering system)
Dynamic Digital Suspension
3.0L Twin-turbo
400 Horsepower
350 Lb-ft. torque
2017 Porsche 911 Turbo
The top-of-the-line 911 models will be available in both coupe and convertible body styles and are equipped with engines offering 20 horsepower more than before, a sharper design, and enhanced features.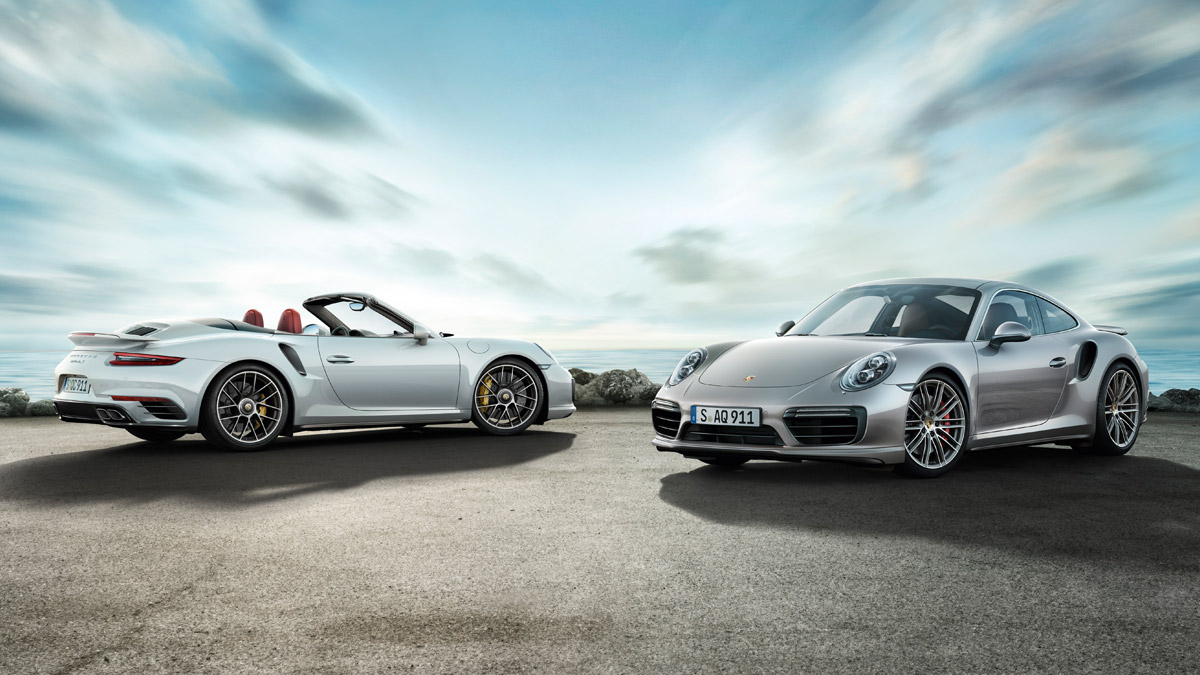 Coupe and Convertible

20 horsepower

3.8L twin-turbo

6 cylinder

540 horsepower

553 lb.-ft in overboost torque

Higher redline of 7200 rpm

S Coupe 0-60 in 2.8 seconds
3.2017 Lexus LC500
Signaling the dawn of a new era Toyota's CEO Akio Toyoda, Chief Branding Officer and Master Driver for Lexus debuted the luxury coupe and made his first ever appearance at this years show. By personally introducing this vehicle Akio made sure that this magnificient automobile was going to be recognized on a global stage in 2017.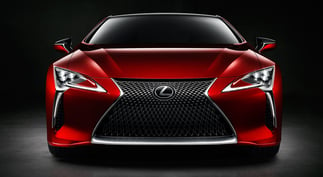 5L

V8 engine

10 speed automatic transmission


Coupe built for performance and luxury

Share motor

LC 500 adds 10 speed automatic to the shared motor

Battery is placed at the back of the car

Multi-length suspension

Engine drops down and comes in

Multi-rear suspension

Driver sits lower

Made with high tensile steel, aluminum and carbon fiber
Concept Vehicles: Will They Make It...
As you may know, concept vehicles that are introduced at auto shows are typically for market test value. It is a way to gauge how audiences digest new innovations and technology concepts, and they rarely make it into production. This year, a couple of concept cars were introduced including:


With an outward facing display screen in the dashboard that flashes messages like "After You," to pedestrians and cyclists Nissan has come up with their solution to handling communication with pedestrians.
Interior transforms into pilot mode - autonomous driving

Steering wheel recesses into dashboard / information panel displays social media, weather, route etc

Enhances EV performance

Shorter hood; more interior room

Seats move inward during pilot mode

When in manual, the driver takes control

Heads up display over windshield

Intelligent on the inside by using radar and laser scanners


Buick Avista Concept
Some of the innovative features of this concept car include: GM's Magnetic Ride Control, as well as stop-start technology and cylinder deactivation. Look for this Buick to also feature noise insulation, aromatherapy, and the next generation of Buick's IntelliLink infotainment system. Road & Track
8-speed automatic transmission

3.0L twin turbo V6

Rear Wheel Drive

Twin exhaust outlets

20" aluminum wheels with color-toned accents

Front fender vents with chrome accents

Touch-pad door handles

Electronic Precision Shift technology

2+2 layout
Fun Interactions
The North American International Auto Show is more than just introducing new car models; they feature new technologies, such as innovative brake technology by Brembo.
This years event kept family fun in mind by engaging attendees in interactive technology and events, such as:
You also were able to digitally design your own car, and take it for a test drive via Playstation's Gran Turismo 6.
Daily parades

Celebrity driven vehicles were showcased

displaying the latest in automobile innovations.

Photo contests
The official hashtag for this year's Detroit Auto Show was #NAIAS. "Show attendees were encouraged to post photos on Instagram, Twitter or Facebook in the following categories:

Best Selfie

Best Photo of the City of Detroit

Best Electric Vehicle

Best Family Photo

Best Concept Car

Best Black and White Photo

Best Luxury Car

Best Domestic Car
We want to see what your favorite concept or production car of this years show was. Share a pic on Facebook or tweet which one and tag GGBAILEY.
GGBAILEY Carpet Car Mats are for All Weather All the Time
Proudly MADE IN AMERICA for over 40 years and currently providing luxury in millions of vehicles around the world.
Image Source: