Hang 10's and surf's up never end for the seasoned and dedicated surfing pros. Summer may be transitioning into the fall season, but surfer's are still crushing the waves and the high tides.
Top 10 Surf Cars
The following is a list of top surf cars to transport your surf gear and wet suits, so you can enjoy the waves, soak up the sun and hang 10.
2017 Honda Ridgeline
The 2017 Honda Ridgeline is the ideal pickup truck for surfers; you can boogie down sandy streets with your gear in the truck bed. Plus when you post up beach side, you can play tunes via built-in truck bed speakers.
Or, you can pitch a tent back there too. With the towing capacity of 3,500- 5,000 lbs and a bed 63.6" long, it's sure to handle any surfboard that tags along for the ride.
*Price Range $29,475- 33,015

1966 El Camino
There are 5 generations of El Caminos and each have their own special features. The 1966 model is part of the second generation of these vehicles and was marketed with one of the most powerful engines. This model showcased a new instrument panel with a horizontal sweep speedometer.
*Price Range $13,995- 28,950

2016 Toyota Land Cruiser
There may not be a bed involved with this surf vehicle, but there is a ton of space for all your surfing gear to comfortably fit! This Land Cruiser can tow about 8,100 lbs and has 381 hp. This is a heavy weight champ in the sport utility vehicle ring.
*Price Range $83,825

2015 Nissan Juke

This compact sport utility vehicle gets an 8.5 out of 10 rating in the trusted Kelley Blue Book and a 4.1 out of 5 from Edmunds.com. 2015 Nissan Juke's can get anywhere from 188 to 215 horsepower and get great gas mileage for their size, 28 mpg/ city and 34 mpg/ highway.
*Price Range $20,250-24,830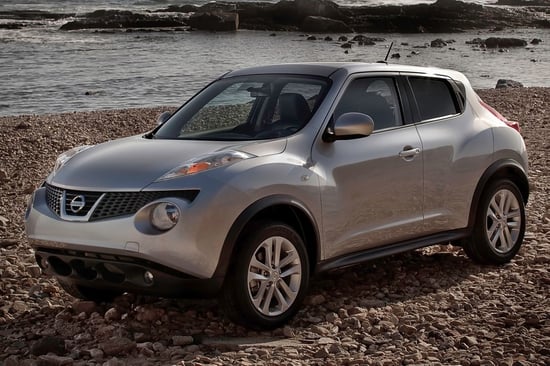 2012 Ford Flex
When your board, wet suit and surfing gear aren't being towed around, the 2012 Ford Flex has a curb weight of 4,471- 4,643 lbs, can tow up to 2,000 lbs and has 262-355 hp.
You can travel to the waves by yourself or bring some buddies and load up the boards because you'll have plenty of room, 76" wide and 68" high to be exact.
*Price Range $38,260- 43,105

2015 Subaru Outback
Instead of trucks and SUV's, an alternative for your surf car needs is a the 2015 Subaru Outback. Instead of loading your board in the truck bed, stack it on top of your car and tie it to the roof rack.
*Price Range $24,895- 29,995

2016 Jeep Wrangler Unlimited Sahara
Jeeps are known for their versatility and that's why they make our list of top 10 best surf cars.
You can load up the back of your jeep ride with the top off or keep the top on and stack your gear on top
—

the choice is yours, so have fun with its ability tow up to 2,000 lbs of your gear and its 285 horsepower.

*Price Range $33,795- 35,145

2013 MINI Cooper Countryman

It may not look like it, but this compact sport utility vehicle packs a punch with its horsepower ranging from 121 to 208!
So, load up your boogie boards and surf gear and get ready to ride some epic waves after a smooth cruise getting there.
*Price Range $22,000- 34,850

Volkswagen Vanagon
This is arguably the epitome of a surf car. You can rack your surfboards on the roof which pops up to create a mini camper.
*Price Range $2,000- 88,970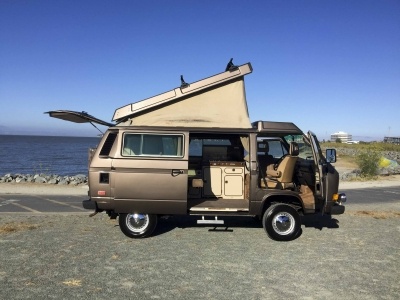 What's Your Favorite Surf Car?
There are plenty of great vehicles suitable for surfers and salty wave enthusiasts. We want to know what your ideal surf car would be and why so send us a Tweet @GGBailey or leave us a comment below!
If you're an avid beach goer, but not quite on the pro surfer level yet, don't let sand get the best of your interior—try replacing your car mats with durable and stylish ones instead.
GGBAILEY Carpet Car Mats are proudly MADE IN AMERICA for over 40 years and currently providing luxury in millions of vehicles around the world.