Summer is a time for fun beachside getaways with family and friends. Whether you're traveling to an exotic beach or a local hideaway, here are some of the best summer rides!
Top 10 Summer Beach Cars
As automotive enthusiasts, we think one of the best-kept beach accessories is your beach cruiser. So, we decided to let you in on our top 10 summer beach cars made for cruising.
#1 Fiat Jolly, 1959
Fiat Jolly's were manufactured between 1955-1969, a true beach collectors dream. The average sales price can typically range anywhere between $50,000-$75,000.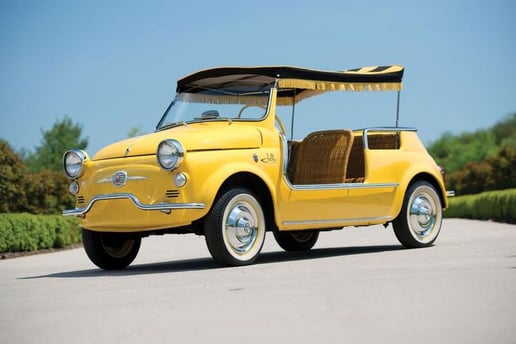 #2 Ford Thunderbird Convertible, 1957
Ford Thunderbirds manufactured in the 1950's sell for anywhere between $40,000-$70,000.
The original 2 seat Thunderbird began production in 1954 and was a Ford inspiration based on the Chevy Corvette. Only 21,380 1957 Ford Thunderbird 2 dr convertibles have been produced.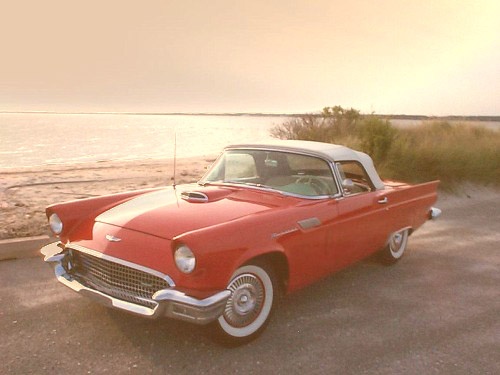 #3 Toyota FJ40 Land Cruiser, 1983
The first Toyota FJ40 Land Cruiser was produced in 1960 and the last was in 1985. The 1983 model of the FJ40 Land Cruiser has been coined as the "holy grail" of all the Toyotas in the FJ series; plus, it was the last year this model was produced. depending on the mileage and condition of an FJ40 Land Cruiser, the price will range from $10,000-$30,000.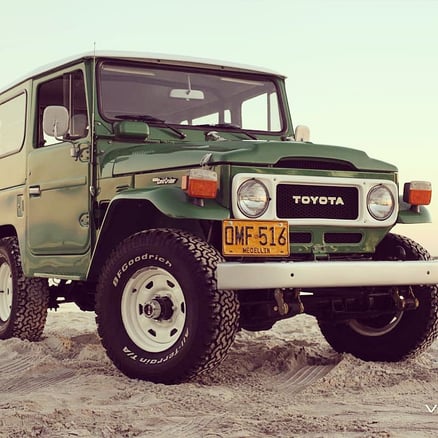 #4 Land Rover Defender, 2015
The first make of the Land Rover Defender was in 1948 and continued production for 67 years until 2015. Because the Defender was built with a rugged design internally and externally, the U.S. army utilized it for its performance in urban areas. A 2015 Land Rover Defender sells anywhere from $64,000-$110,000.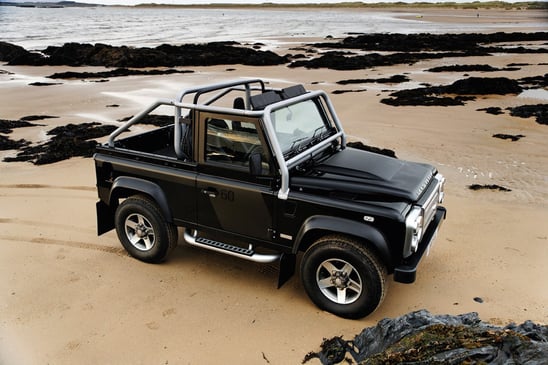 #5 Classic Ford Bronco, 1972
You can purchase a Classic Ford Bronco manufactured in the 1970's anywhere from$17,000-$40,000. Bronco's built between the years of 1966 and 1977 are an American staple and were often the dominant vehicle driven in off-road events, such as the Mint 400 and Baja 500 races.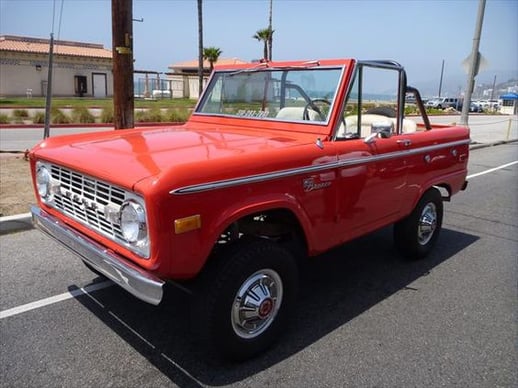 #6 Fiat Michelotti Shellette Beach Car, 1969
Only 80 of these Shellette Beach Cars were manufactured and designed from a collaboration between Phillip Schell and Giovanni Michelotti. You could be the owner of a 1969 Fiat Shellette for about $40,000.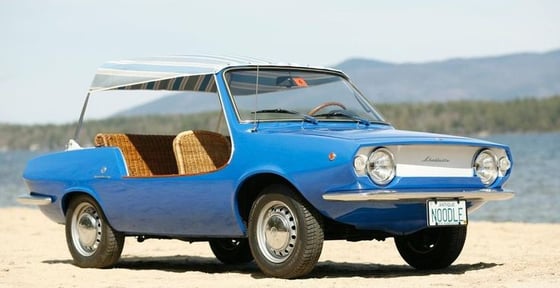 #7 Meyers Manx Dune Buggy
This speedy little dune buggy was originally designed for desert racing and its name was a mix of the designer, Bruce F. Meyers, and the Manx cat. There were 12 Meyers Manx prototypes built between 1964 and 1965. From 1965 through 1971 about 6,000 more Meyers Manx were built.
You may recall Steve Mcqueen's Manx dune buggy in The Thomas Crown Affair which is where his affinity for this vehicle took root. It inspired him to contract Con-Ferr Manufacturing to design another Manx—the Queen Manx.
As of 1999, there is a limited production of this Dune Buggy; and, if you're looking to purchase one, you can find a Meyers Manx for under $10,000.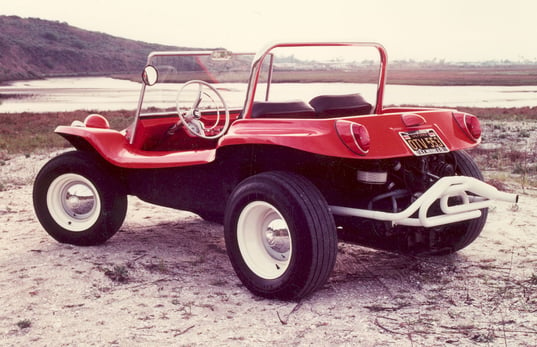 #8 Beach Jeep Wrangler
Jeeps wrangler was produced with the intent of replacing their CJ model in 1986 and was entirely re-designed in 2006. You can purchase a 2015 Jeep Wrangler starting at $22,995.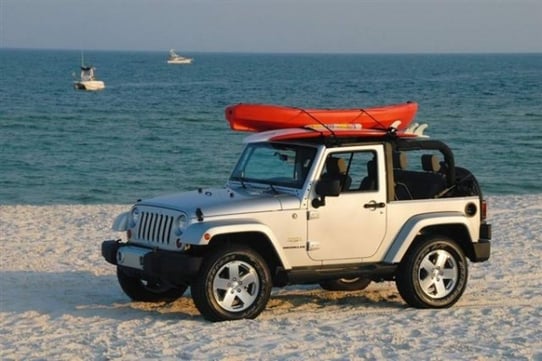 #9 Hummer
Originally, hummers were used as military vehicles, called Humvee's, until they later produced a civilian version called Hummers which began production in 1992 and are classified as H1, H2 and H3.
The H1 model's design was adopted by the military's Humvee and the H2 and H3 were targeted for a smaller, civilian-market. Hummer prices range from the low $30,000-$60,000.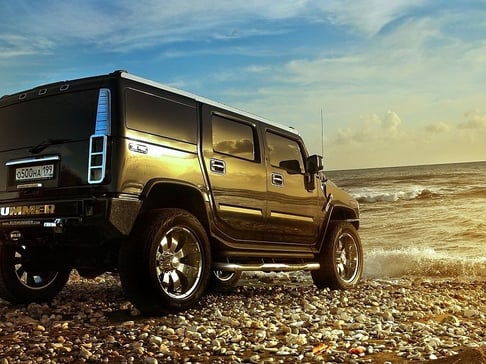 #10 Mercedes-Benz G-Wagon
The G-Wagon SUV models have been in production since 1979; however, this vehicle only became available for purchase in the U.S. in 2002. G-wagons are priced in the low to mid $100,000 range.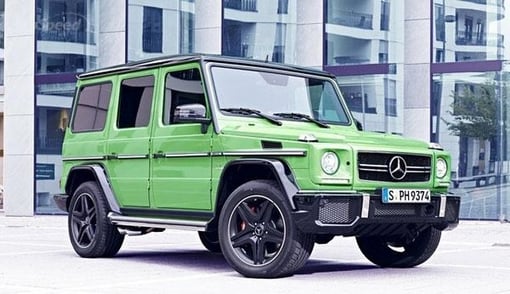 GGBAILEY Carpet Car Mats Function + Design
Take a look at a few summer combinations from our Design Your Car Mats™ online store.
Proudly MADE IN AMERICA for over 40 years and currently providing luxury in millions of vehicles around the world.