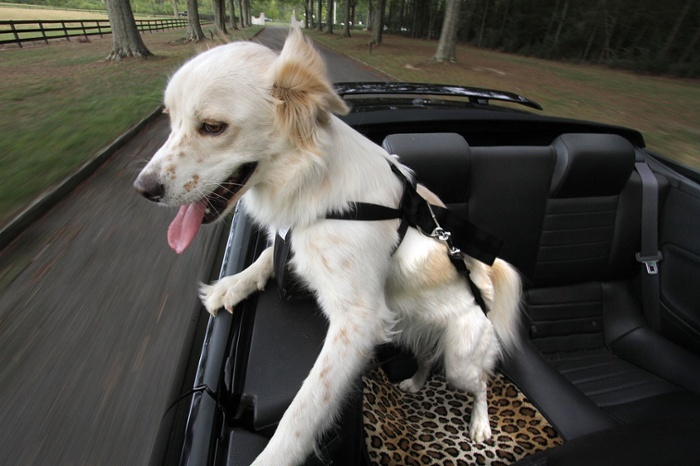 At GGBAILEY, we understand that humans aren't the only ones that need a fine set of carpet mats – so do our pets. That's why we've created a full lineup of Pet Mats so that even your furry companion can enjoy all the benefits of GGBAILEY premium carpet mats.
PET CAR MATS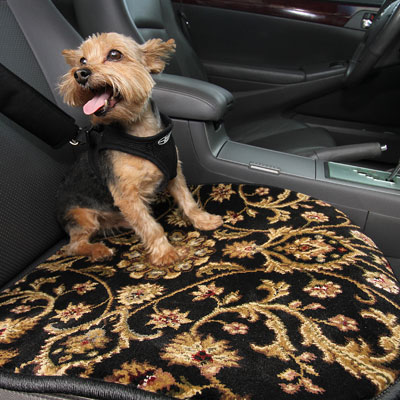 When you travel with your pet, you use a harness to protect your pup. But what protects your car? Use a Pet Car Mat to save your car from paw prints, pet hair, scratches, and stains. Designed and contoured to fit bucket seats of most cars, the GGBAILEY Pet Car Mats will let your pooch ride in comfort and style.
Our Pet Car Mats are made from our Car Couture™ luxury line of premium weight, and crafted from woven polypropylene to create a stain and mold-resistant mat.
Channel your pooch's inner exotic animal with a mat made from either our Leopard or Zebra designs. Is Fido the fancy type? Check out our Oriental designs available in Black or Red. Either way, our Pet Car Mats look fantastic in your vehicle and protect your seats while providing more comfort for your pet. Plus, our non-slip backing is friendly on seats of all types – even leather.
Pet Car Mats for bucket seats have a unique, rounded shape that measures 20" x 17" (Medium) or 20" x 20" (Large). Match our Pet Car Mats with our Car Couture™ car floor mats to complete the look of your vehicle's interior.
PET PLACEMATS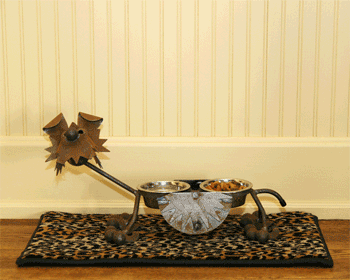 Tired of accidental spills from your pet's bowl getting all over your floor? Is your puppy a messy eater? Check out our lineup of Pet Placemats that are the perfect way to protect your floor from food and water stains.
Like our Pet Car Mats, these mats are crafted from our Car Couture™ luxury-weight woven polypropylene carpet that resists stains, while absorbing dirt and water. Also like our Pet Car Mats, these mats are available in Black or Red Oriental designs or Zebra or Leopard patterns to compliment our matching Home Mats and complete the look of your home.
BONE PET PLACEMAT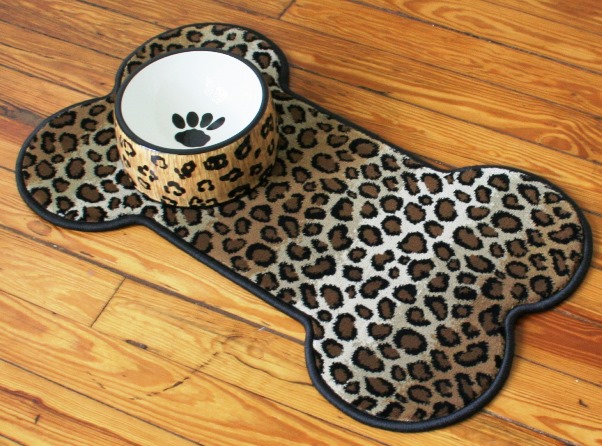 One of our most popular items! We know your pooch has an amazing personality, and so we've created a mat to match. These eye-catching 29" x 27" bone-shaped pet placemats add a spark of fun to your home's interior while offering the same protection and quality as our regular Pet Placemat.
So what are you waiting for? Treat your pet (and yourself) to a GGBAILEY Pet Mat product today!