It's almost Halloween, and let's face it, no matter how cute those trick-or-treaters are, there's nothing more adorable than a dog in a costume.
How can you make your pup the best on the block? Here are few cool, creative, and cute costume ideas for your pet, both DIY and ready-to-purchase, that will make your pooch stand out from the pack.
Sparky from
Tim Burton's new movie
Frankenweenie
.
Your dog doesn't have to look exactly like the undead dog from the movie to pull off the "Frankenweenie" look. Use (non-toxic) washable paint or makeup to create Frankenstein-like seams around your dog's neck and legs. Attach Frankenstein bolts to his collar. Bonus points if you can teach your dog to play dead.
Breed Specifics: Short hair, light-colored fur for best effect.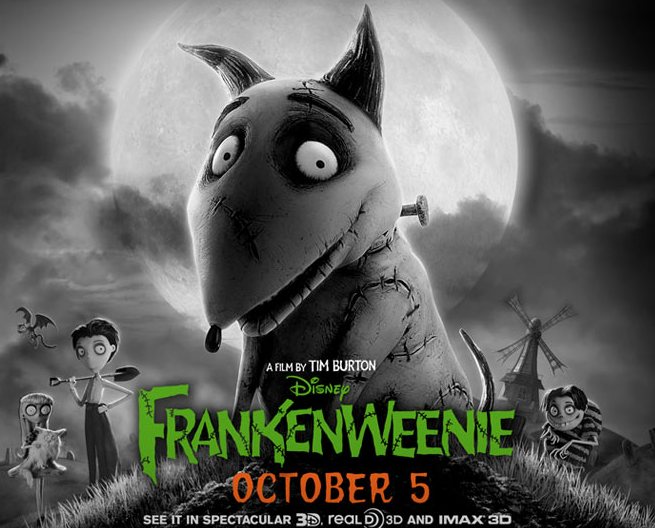 Zebra
I love it when dogs are dressed up as other animals. Animal Planet has a whole line of amazing animal custumes, from zebras to dinosaurs to orca whales. (Psst! This zebra costume is on sale.) Bonus points if your pet's costume matches his placemats.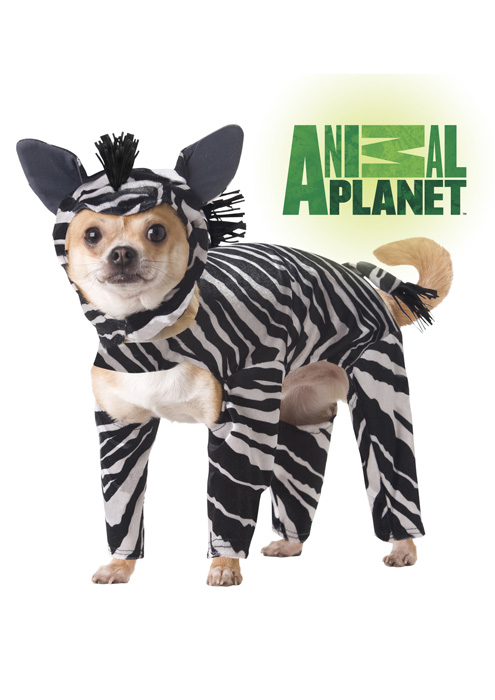 Snakes on a Dane
The Snakes on a Plane reference is a few years old now, but you'll still get laughs (and probably high fives) when you show up with your Great Dane covered in toy snakes while exclaiming, "I've had it with these snakes on this Dane!" Bonus points if you or your dog wears the signature Samuel L. Jackson backwards hat.
Breed specifics: A Great Dane is necessary to pull off this costume. Keep dreaming, Chihuahuas.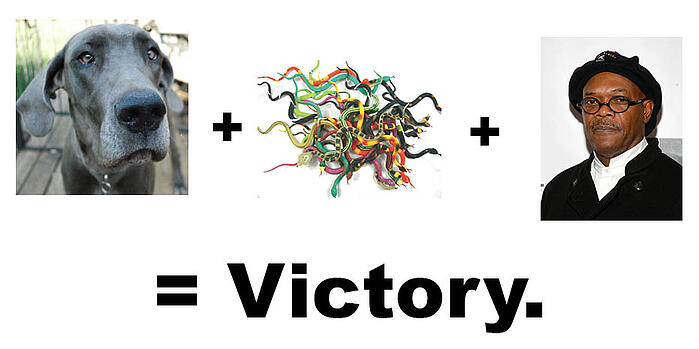 Fluffy the Three-Headed Dog from Harry Potter and the Sorcerer's Stone
For this literary costume, you'll need the help of two stuffed animals that are similar to your dog in size and color. Attach them to your pup's harness, hide the messy bits under a doggy cloak, and you're good to go! Bonus points if you tell everyone your cat's costume is Crookshanks.
Breed Specifics: Any breed will do. In fact, a small, non-threatening dog might make the costume even better.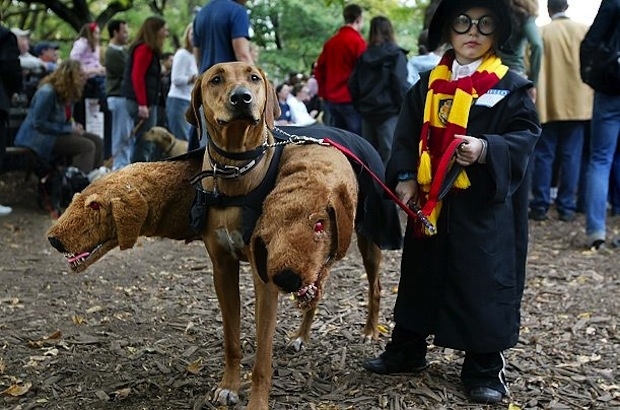 G
Racecar Driver
Given GG Bailey's history and love of racecar driving, we couldn't resist this racing custume, complete with racing helmet and an inflatable steering wheel. Bonus points for succesfully pulling off the dog-driving-a-car gag.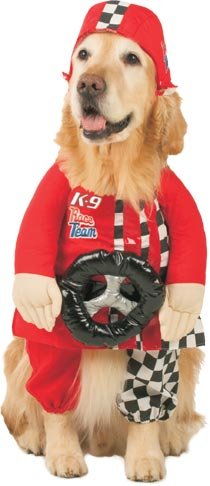 Jockey Harness
If your pooch isn't really into the whole "wearing clothes" thing, an easier option is to switch out his usual collar for a harness with a saddle and jockey attached. Bonus points for racing this dog against the Racecar Driver dog (above).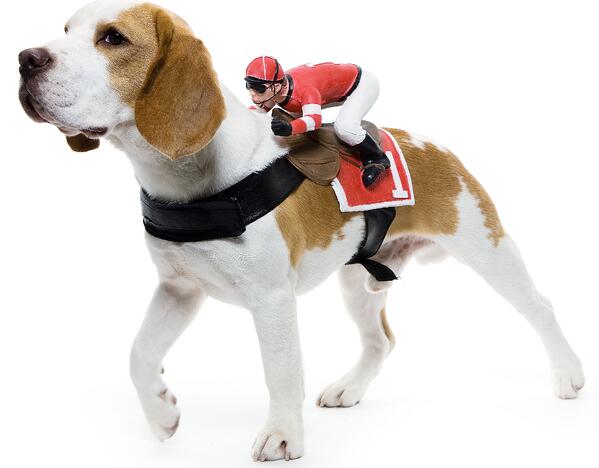 What are your favorite Halloween costumes for pets?