There were over 30,000 spectators and 450 vintage cars that participated in the Elkhart Lake's Road America event, but it was Bob Bailey and his 1968 Porsche 911L racecar that took home the elite prize of "The Car We'd Most Like to Race."
"So many great cars to look at, but it's a beautiful restoration," said Road & Track Editor-at-Large Peter Egan, who presented the award. "And the story that went with it was pretty interesting."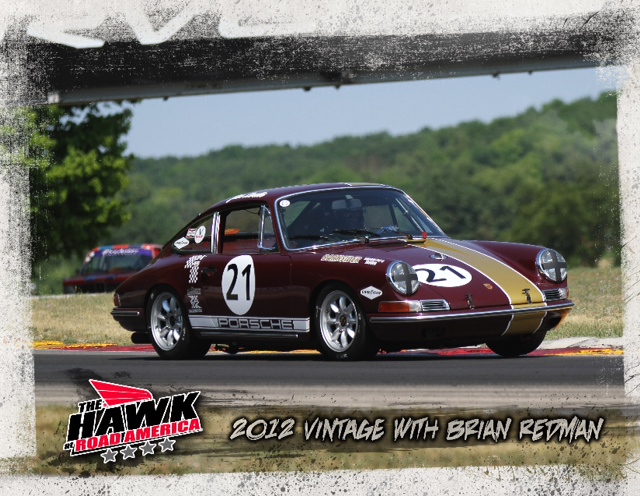 Interesting, indeed. Bob Bailey's story is one of a kind -- and his Porsche racecar is one of only six that were made for the Porsche of America Racing Team (PART) in 1968. Bailey was the car's driver for 15 months, along with his co-driver Jim Locke. After 40 years and an extensive restoration, Bailey was finally reunited with his racecar.

Bob Bailey is a co-founder of Racemark International, the parent company of GGBailey.com, a direct-to-consumer manufacturer of custom-made luxury car mats and accessories.
Congratulations to Bob and the other winners at The Hawk! Get a custom luxury car mat for your vintage car, and maybe you can be a winner at your next car show.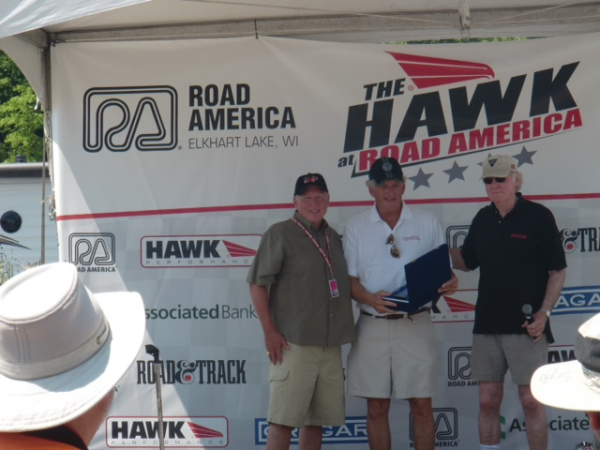 Bob Bailey (center) accepts his award from Road & Track Magazine for "The Car We'd Most Like to Race."