---
INTRODUCTION:
The 2017 New York International Auto Show has come and gone, but there's some cars we just can't get off of our minds. This year's show placed an emphasis on big and fast, so it's no surprise that our top five are just that!
Here's a short list of some of the cars we'd love to examine closer and/or cross our fingers they get made into production.
---
1. Dodge Demon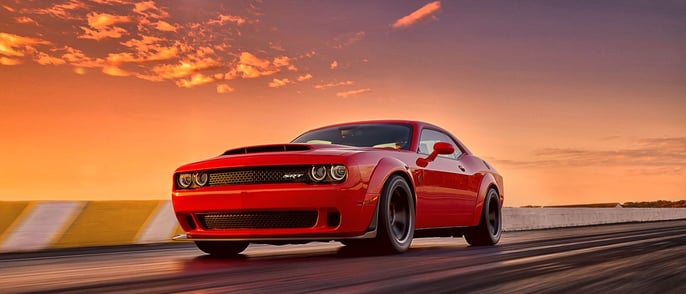 Though Automotive News wants this car banned from production because they feel it may be too much power for the public, this 840-horsepower muscle car is capable of going 0-60mph in 2.1 seconds and is ready to hit the drag strip immediately from the showroom floor. One of the fastest, if not the fastest muscle car to be put into production, we love the extreme nature of this beast, and American car collectors should be flocking to own what will surely be a valuable collector's item in the driverless electronic world we're getting ever closer to.
2. Buick Regal Wagon/Hatchback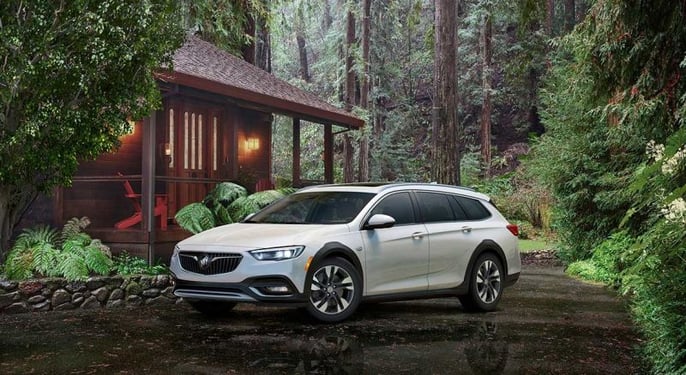 Perhaps a car we should now add to our list of top luxury station wagons, this beautiful new Regal wagon/hatchback is an exciting release from Buick. This front-wheel drive native station wagon will come with an optional all-wheel drive, and if the looks are anything to go off, the Regal may be a real winner once it goes into production.
3. Toyota FT4-X Concept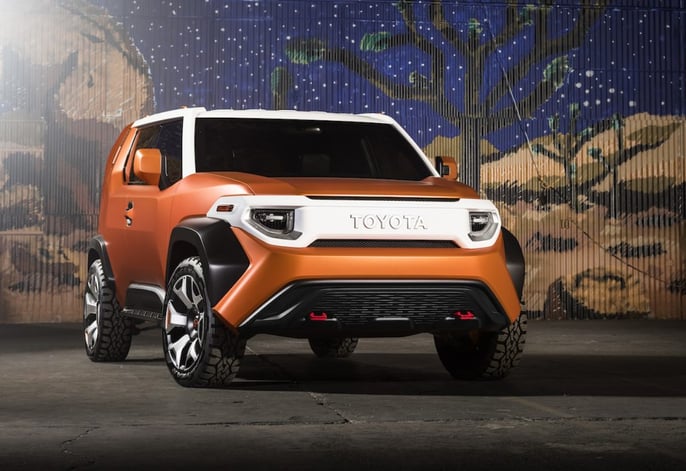 This concept car was designed for all those outdoor hipster-types who want some latest tech to go with their nature. Complete with built-in GoPros and a North Face-branded armrest that transforms into a sleeping bag, it's no wonder this car is just a concept at this stage and will likely never make it into production.
4. Lincoln Navigator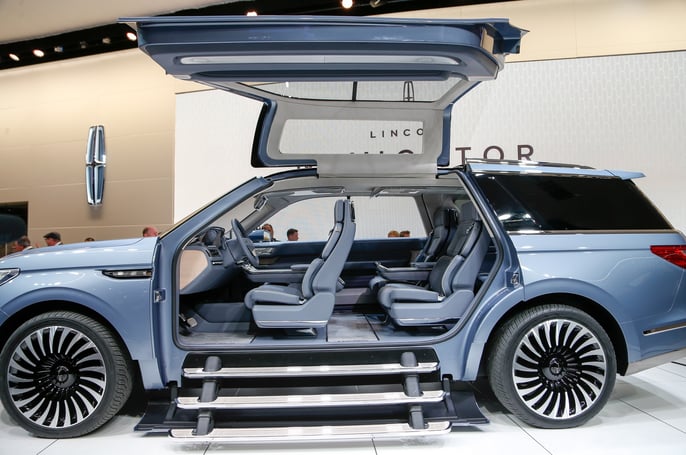 It's been 10 years since the Navigator has last been redesigned, and now it's back with a bang. Just look at the way the Model X-esque gullwing doors open up and a stair case of running boards unfolds in front. And with 60% of total auto sales last year being comprised of trucks/SUVs, we'd say this car should sell rather well.
5. Mercedes-Benz AMG GLC63
The old GLK lineup from Mercedes may have never received an AMG treatment, but with the new C-Class letter designation, the GLC gets one. For the first time, the powerful 4-liter V8 twin-turbo will be fitted into an SUV.
6. Hyundai Genesis GV80 Concept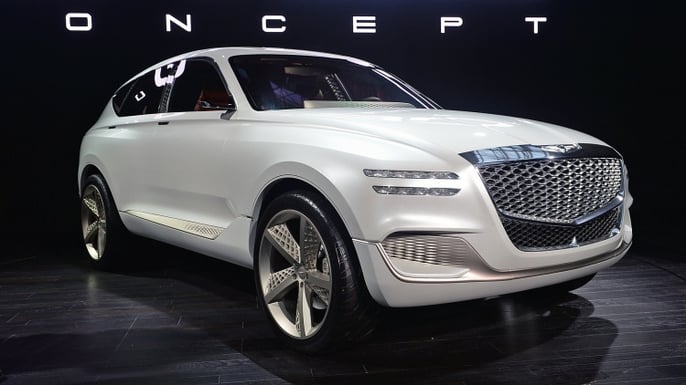 As if the crossover luxury vehicle market wasn't crowded enough, there's one more addition. Teased to be released in 2019, this offering from Genesis will feature impressive tech such as a 22" curved OLED display and a hydrogen fuel cell powertrain.
---
Those were some of our favorites from the 2017 New York International Auto Show - did we miss one of yours? Let us know in the comments section below!
Like this post? Check out our expectations from the Auto Industry this year, and our recap from Detroit earlier this year.
GGBAILEY Carpet Car Mats are proudly MADE IN AMERICA for over 40 years and currently providing luxury in millions of vehicles around the world - Function + Design.
---