Your car mats main function is to protect the interior of your car.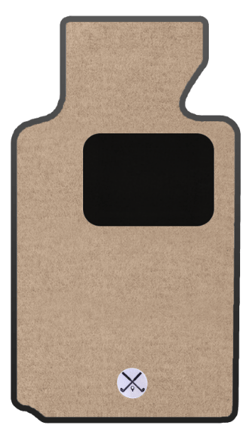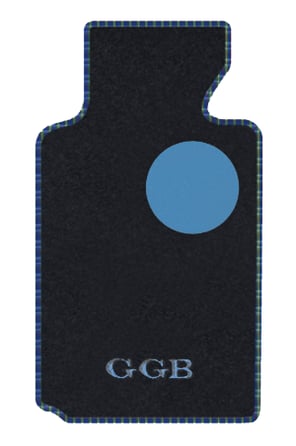 GGBAILEY custom car mats have additional support options where you need it the most, under the driver's heel.
Why Do Heelpads Protect Your Car Mats?
Having an extra layer of protection under the drivers side heel helps prevent uneven wear and tear over time. A heelpad is made of extra dense carpet fibers for additional protection where you need it the most.
GGBAILEY offers heelpad protection in many styles and colors to extend the life of your driver's side car mat. We offer two styles; rectangle or round and over 19 color options.
FUN FACT:
Our parent company, RACEMARK International, exclusively created the following round heelpad car mat for our customer, MINI to accentuate the round design features of the car, including the headlights, steering wheel and dashboard components.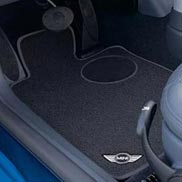 If you are thinking about purchasing a Mini Cooper, you can order your exclusive round heelpad Mini Cooper car mats here.
Prevent Wear & Tear the Right Way
GGBAILEY car mats are custom-fit to your car's specific make, model and year; so they fit perfectly.
Our car mats include a retention system and non-slip backing. Have fun with your car mats by designing them yourself, from the color and edging to the embroidery and heelpad.
GGBAILEY Carpet Car Mats Offer Protection + Design
Proudly MADE IN AMERICA for over 40 years and currently providing luxury in millions of vehicles around the world.