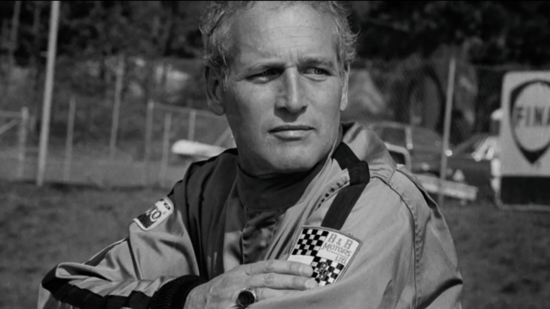 Think about how many genres there are - now think about how many films are influenced by the automotive industry. I'm sure you can think of more than you can count on two hands. Below is a list of films that have been influenced by the automotive industry.
Films for Car Enthusiasts
Ferrari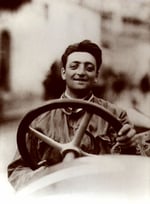 This film has been in the works for the past fifteen years, by director Michael Mann, and is expected to start shooting this summer. Christian Bale was expected to play the role of Enzo Ferrari; however, since he was unable to gain the needed weight in time for the role, he dropped out. Robert De Niro has now been selected to play Enzo.
Ferrari tells the story of Enzo's ebbs and flows in his life from the cars and racing to the passion and persistence. The script is based on Brock Yates' book "Enzo Ferrari, The Man, The Cars, The Races."
In 1925 Enzo Ferrari was made a 'Cavaliere Uciciale' or 'Night Officer.' Because Enzo enhanced the image of Italy and the car industry, Enzo was awarded the title of 'Cavaliere del Lavoro' in 1952.
SENNA
SENNA is a documentary film that portrays the passionate career of 1980's Formula One Brazilian race car driver, Ayrton Senna.
Considered a Saint in Brazil and revered in Formula One as the greatest motor racing driver of all time, this film documents his struggles and triumphs both on the track on off.
SENNA won recognition and accolades around the world including World Cinema Audience Award for a documentary at the Sundance Film Festival. Senna is a three-times Formula One champion winning in 1988, 1990 and 1991. Senna tragically passed away during the 1994 San Marino Grand Prix race. His death had a big impact on racing and led to more advanced safety measures.
According to Fast Company,
"Since the tragic 1994 race, no Formula One racers have died on the track. It was a dramatic difference-- so dramatic, in fact, that the BBC has called the 1980's and 1990's 'the killer years' of Grand Prix racing."
RUSH
This Ron Howard film depicts the true story rivalry between Formula One race car drivers James Hunt, played by Chris Hemsworth, and Niki Lauda, played by Daniel Brühl in the 1970's.
Both had very different personalities and driving styles and both accepted nothing less than winning. Hunt was an extremely passionate and driven individual and set out to beat his future rival, Niki Lauda in the 1975 Dutch Grand Prix. This is a great film showcasing the dangerous world of Formula One in the 1970s.
WINNING: The Racing Life of Paul Newman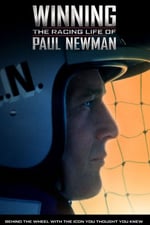 This documentary features well-known actors and race car drivers who tell the story of Paul Newman's passion for racing like Mario Andretti. They reflect on some of his famous motto's like, "Winning isn't everything; it's just all there is"- Paul Newman. He began racing in 1972 and won four SCCA professional national championships between 1979 and 1986.
One of Newman's many accomplishments and milestones was winning the Sports Car Club of America race in 1972. Later he went on to win four SCCA professional national championships between 1979 and 1986.
Newman was driving a Porsche 935 when he finished second-place in the 24 Hours of Le Mans in 1979. He continued racing until he was 81 in 2006 at the Daytona International Speedway for the Rolex 24 race.
Cars
Pixar's animated film, Cars, became so widely popular that Pixar even made a sequel, Cars 2.
It's a short and sweet racing story that teaches kids some life lessons about family, friendships and the true meaning of winning. As all Pixar animated films do, the Cars films developed a realistic depiction of all the action that happened on the pavement-- from lingo to effects. You may recognize some of the characters voice's including Owen Wilson, Paul Newman (this was his last film), Larry the Cable Guy, Michael Keaton and Bonnie Hunt.
THE FAST AND THE FURIOUS
This film is a modern twist on drama focusing on street racing while highlighting the camaraderie that forms. This racing franchise is a series of eight films and has grossed over three billion in revenue. With the popularity and demand for these films, you can see there is a need for speed and a love for cars.
It is no doubt that the automotive and racing industry has inspired some compelling blockbuster winning films. From more dramatized series, such as THE FAST AND THE FURIOUS, to kid flicks, such as Cars, the film industry has been an entertainment outlet and source for both racing and car enthusiasts alike.
GGBAILEY Carpet Car Mats are for All Weather All the Time
Proudly Made in America for over 40 years and currently providing luxury in millions of vehicles around the world.
Image: