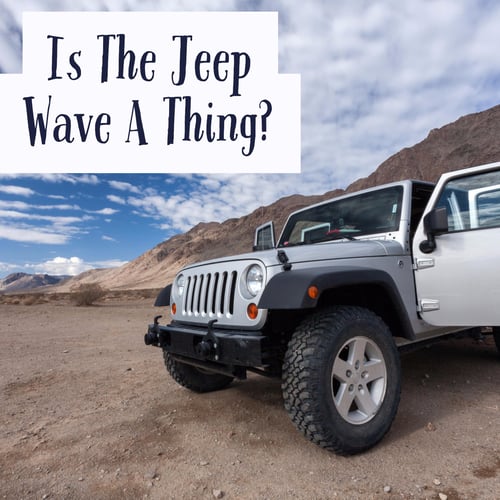 Jeeps began production in the 1940's with the original Jeep prototype Bantam BRC. The Willys MV and the Ford GPW were manufactured during World War II and later developed into the civilian Jeep CJ.
The Jeep is an American staple and were built for recreational 4 wheel drives and the light utility vehicles are used in our military. It's no wonder why Jeep owners take pride in their vehicles, they even have a
waving
tradition equipped with a point system and roadside recognition rights.
The Tradition
The Jeep wave is a fun, short and sweet game that has been around for a while and isn't going anywhere anytime soon. Rules of the wave are pretty simple whoever has the newer jeep waves first and both parties rack up the points.
So, how do you calculate the points?
The Point System
Watch the video to learn how the point system works!
Don't Forget to Wave
As you can see, the Jeep wave is a passionate game between Jeep owners who appreciate their American staple rides. So, if you own one of these beauties, don't forget to wave at a fellow owner and earn your points.
GGBAILEY Carpet Car Mats are proudly MADE IN AMERICA for over 40 years and currently providing luxury in millions of vehicles around the world. GGBAILEY - Function + Design