Waiting for your TESLA to arrive or thinking about ordering a TESLA? Receive $1,000 off if you order by March 15 2017.
Use this special referral code to receive your discount on any Model S or Model X:
Why are people in love with their TESLA? Could it be because they are environmentally responsible with zero emissions, or maybe it's because TESLA models are one of the highest performance and safest vehicles on the road.
Whatever the reason you're most likely going to fall in love with the one you just ordered… or are about to order.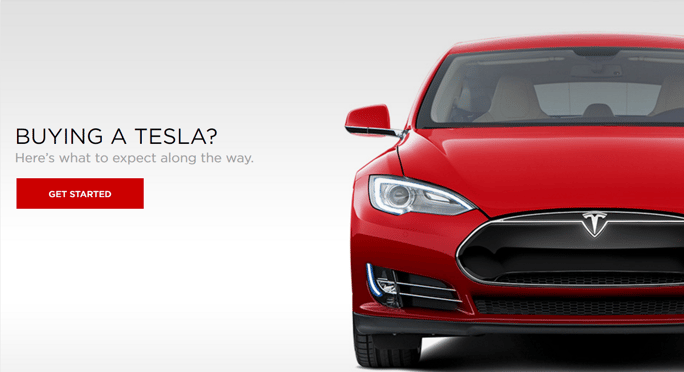 Disclaimer: Image is replicated from Tesla's site
The How-To's of Tesla's Referral Program
If you use the referral link to order your new Model S or Model X, you'll get $1,000 credit towards your purchase price.
While the Model S and Model X are only valid purchases with this referral program, all three of the following TESLA models are available for you to order either online or in the TESLA Showrooms, including:
You've Ordered Your TESLA: Now What?
Your order comes with a dedicated Delivery Experience Specialist who helps to prepare you for when your TESLA will be delivered.
Preparing for the arrival of your TESLA:
1. Make your garage TESLA friendly by installing a 240-volt wall outlet or Wall Connector to charge your new car by any certified electrician. This can also be done next to your driveway if you plan to keep your TESLA outside.
2. Use your VIN number, in your TESLA account, when you start looking into your payment and insurance options.
Also, don't forget you receive a tax credit for purchasing a green vehicle.
3. Study up on TESLA's Leasing & Lending policies because they offer a Happiness Guarantee and great low financing rates. If you're unsatisfied with your TESLA, you can return it within the first three months and your remaining lease fees are waived.
4. Login to your TESLA account and verify everything is accurate and up-to-date when your Delivery Experience Specialist notifies you that your TESLA is entering production.
5. When your TESLA has finished production, it will be sent to your nearest service center and you will be contacted to confirm your vehicle introduction and pick-up date.
6. You will be taken on a full tour and orientation of your new vehicle from its unique features to charging it up and planning road trips using the in-car navigation and supercharging location touchscreen map.
7. Your TESLA will get smarter overnight, much like your phone your car will receive software updates overnight immediately improving features and functionality.
8. Make sure to download the TESLA phone app where you can monitor charging progress, turn off and on your vehicle, honk the horn and turn on the headlights remotely and even Summon your TESLA. You can use TESLA Summon from your phone to remotely park your car and pick you up!
9. Check out additional Charging network apps and subscriptions for your phones like ChargePoint, Superchargers and EV Connect.
10. You can order a TESLA custom fit trunk mat from GGBAILEY!
Still, haven't ordered...what are you waiting for? If you would like to receive $1,000 off your TESLA purchase you must order your new TESLA by March 15th:
GGBAILEY Carpet Car Mats are proudly MADE IN AMERICA for over 40 years and currently providing luxury in millions of vehicles around the world - Function + Design.