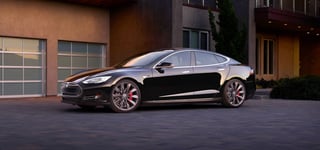 The promotion of conservation, or preserving, protecting and restoring our environment, has bolstered recycling and green initiatives in our country. This "going green" initiative has encouraged recycling and other environmentally-friendly practices.
Organizations that implement green initiatives can be incentivized with tax credits for their efforts and look different depending on your industry. For example, the construction industry might use LEED certified infrastructures, while other industries may use recycled materials when designing a product in the spirit of conservation and "going green."
Automotive Innovators
What do green initiatives look like for those in the automotive industry? For starters, car manufacturers have started producing more fuel-efficient, hybrid and electric automobiles.
TESLA Motors is the leading innovator for revolutionizing the automotive industry. They are formulating and producing automobiles that utilize sustainable energy and reduce the average annual cost for the owner. Not only are TESLA automobiles safer for our environment, but they are also designed with customer preferences in mind. Their models are hyper-personalized and built around the driver from sound quality to mobile connectivity and superior speed and performance.
Safety First
Over the past few decades, TESLA has been designing innovative automobiles that are better for the environment Not only are TESLA automobiles safe for the environment, but their sedan, Model S, has a proven five star safety rating in all categories of the National Highway Traffic Safety Administration (NHTSA).
Some safety features of TESLA's Model S are:
Eight airbags

A battery system that automatically disconnects the main power source in the event of an accident

Aluminum construction (watch the model x video presentation here)
TESLA is innovating not only sedans, but SUV's, too. They have created a fully electric vehicle (EV) minivan: Model X. This vehicle has been ranked the safest minivan in its class- ever.
It was given a 5 star rating in every category; this means it has a 10% probability of injury in a serious accident. This is partly due to it not having a large engine under the hood of the car which typically invades the cabin space during a head-on collision. This in turn minimizes the impact of a head-on collision to the passenger.
Leaders of Efficiency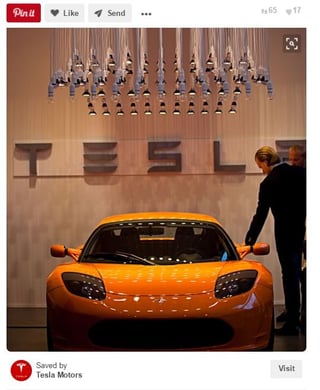 While TESLA's sedan Model S is well constructed in efficiency, their new Model X has surpassed traditional engine-based SUV's.
The Model X allows you to plug in your phone to what is called a "blind holster," which frees you from the hassle of fiddling with wires to get your phone plugged into your vehicle. One of the most efficient features of their Model X are the falcon doors built with two hinges to move up and over instead of the traditional one hinge that moves in one solid swift arc movement. This means for easy entry in the tighest spaces.
This model is designed with second row seats that have flat floors with underseat stow away room which provide the passenger utility. This battery-packed SUV is capable of towing 5,000 lbs, 7 people and a lot of luggage.
Lastly, these models include an accessories hitch that is simple to install and carry your skis, snowboards or bikes. With a 257 mile range, all-wheel drive and the ability to go 0 to 60 miles per hour in 3.8 seconds all on battery power, by far the most efficient high performance vehicles on the market.
Global Responsibility
TESLA's motto is "To accelerate the world's transition to sustainable transport."
Simple and to the point, this motto sums up the global responsibility of the organization. Using sustainable resources for sustainable transport to avoid harmful fuel emissions without watering down the performance or features of a vehicle, and instead surpassing them, is a true form of an innovative and globally responsible organization and electric vehicle.
A Positive Impact
TESLA has been impacting the automotive industry with innovative vehicles that are environmentally conscientious and built around the driver's comfort and needs. Driving a vehicle with a proven five star safety rating, without harmful fuel emissions are a testament to TESLA's initiative of creating a truly positive impact for the future.
Electric Vehicle Incentives:
$7,500 tax credit

$2,300 average savings on gas

Super charging stations are solar powered by Elon Musk's company Solar City
GGBAILEY's parent company RACEMARK International is proud to be the exclusive global tier-one car mat supplier to TESLA Motors. If you would like a custom designed and personalized car or trunk mat for your TESLA that is custom fit please visit our website.
Image Sources: