GGBAILEY and RACEMARK International have a partnership that blossomed when RACEMARK CEO, Ginger Bailey, thought of a simple yet pivotal concept for their brand.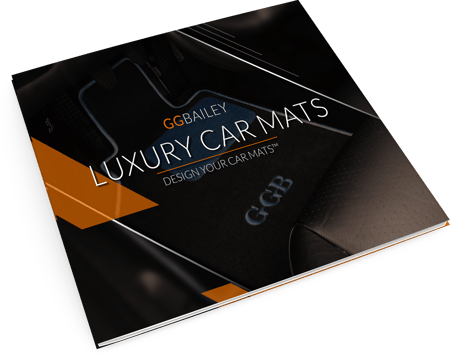 Her idea was to create car mats with the quality of RACEMARK products but the option for customers to create and customize their own designs.
To this day, GGBAILEY and RACEMARK International are continuing to grow globally but keep their American family business roots true with a commitment to quality, function and design.
Our new catalog, "GGBAILEY Custom Car Mats," covers a myriad of GGBAILEY product lines that allow you to learn about our brand while exploring the various design areas of our custom car and trunk mats. You can browse through different pages of this catalog, including:
Luxury Car Mat Collection
Design Your Car Mat™ Collection
Personalize Your Mat Collections
Press page
Famous Car Mats
Extra essentials and offerings
Download our informative, FREE catalog today to discover all the unique aspects, history and growth of GGBAILEY custom car mats.