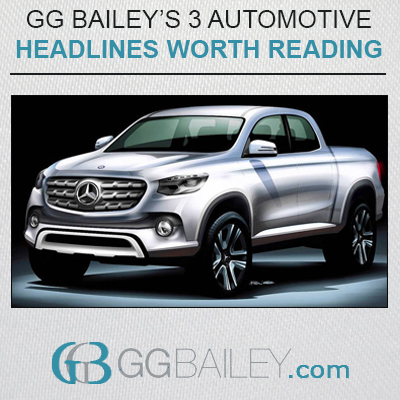 Because we at GG Bailey make custom fit, custom designed car floor mats for all makes and models, we like to stay on top of the latest and most important automotive news.
We do this so we can be sure we have the newest and best patterns for our customers, and because we know our customers are savvy consumers who like the best and like to know what's going on in the automotive marketplace.
Check out our latest automotive headlines round up below, and then browse our Car Couture™ line of luxury quality car mats, or look at all the options available when you Design Your Car Mats™.
Feel free to share your thoughts in the comment section below.
Cortana in your car
Microsoft first unveiled its Windows in the car concept at last year's Build developer conference. While the demo included the ability to project a Windows interface to mirror what's shown on a phone screen into a touch- and car-friendly interface, there was little mention of how you'd interact with the system using just your voice.
Microsoft's Windows in the car concept has now progressed to include Cortana. At Microsoft's TechDays event in Taiwan recently, Samuel Shen, chief operating officer at Microsoft Asia-Pacific Research, revealed that the company has created a concept that projects Cortana onto the windshield of a car. The Cortana integration lets drivers make restaurant reservations on their windshield, or see their favorite locations thanks to a virtual map. Taipei Timesreports that Shen revealed "we have not launched similar products due to the high cost, but we hope to have further discussions with Taiwanese partners to jointly explore future possibilities."
It's just a concept for now, but don't be surprised to see this coming soon.
Toyota, BMW sports car
Toyota Motor Corp. and BMW will decide by year end on whether to develop a common sports car architecture, Toyota executives said recently.
BMW and Toyota are collaborating on fuel cell technology, lightweight components, and on possibly jointly developing the underpinnings of a sports car. Speaking on the sidelines of the Frankfurt auto show, Johan van Zyl, head of Toyota's European operations, said all three projects were progressing well.
"They are all on schedule and on track," van Zyl said.
A spokesman for the company added that a decision on the sports car, which would spawn separate vehicles for each brand, would be made in the near term.
Mercedes-Benz pickup truck
The Mercedes-Benz pickup truck is coming, and it'll share some underpinnings with the Nissan NP300 Navara pickup, Automotive News Europe reported recently.
The latest Nissan Navara NP300 one-ton truck made its debut in the metal at the Frankfurt motor show this week, with Daimler announcing plans to use it as the basis for a yet-unnamed midsize pickup that will be sold in a number of markets under the Mercedes-Benz badge. Renault also previewed a version in the form of the Renault Alaskan concept.
The Mercedes-Benz pickup will be a product of Daimler's technology-sharing alliance with Renault Nissan, with the latter offering the Navara in a number of markets. North America received a version of the Navara as the Nissan Frontier in 1997, though it's prudent to point out that it differed from other versions of the Navara, each of which was tweaked and renamed for just about every market.
"The Mercedes-Benz pickup will contribute nicely to our global growth targets," Mercedes-Benz chief Dieter Zetsche said earlier in the year. "We will enter this segment with our distinctive brand identity and all of the vehicle attributes that are typical of the brand with regard to safety, comfort, powertrains, and value."
There is no word yet where this new truck might be sold, but you can bet that if it comes to the U.S. that GG Bailey will be eager to make custom fit, personalized car mats for it.