The first year of college is daunting, and not just because of classes, midterms, and career choices. Here are five reasons why going to college is kinda terrifying:
How does laundry work?
Clogged drains of community showers.
A stranger is sleeping in your bedroom.
Biology class at 8 a.m.
Where is the Biology building?!
Scary, right? Here's one way to make the transition to college a little easier:
Make your dorm room feel like home.
Ask your roommate to help you out. Decorating your room as a team will help you get to know your new roomie, and it will make the space feel shared, not divided. Here's what you need:

1. A nice rug.
Don't divide your extra space into yours and mine. A small rug will pull your dorm room together and create a comfy, inviting space to share. Since dorm rooms tend to be pretty small, a mat like this woven zebra rug from GG Bailey will fill the space without crowding the rest of the room. Plus, it's made to withstand stains and wear.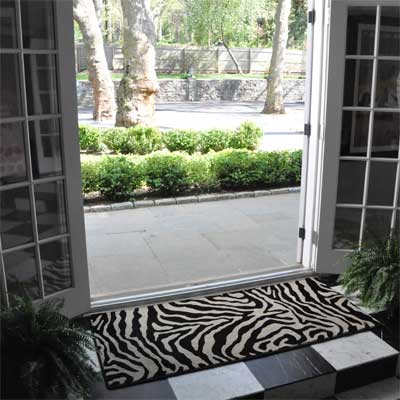 This super-soft sheepskin rug (which is available in several colors) is great for wiggling your toes in when you get up every morning. You can also drape it over an office chair for more comfy study sessions.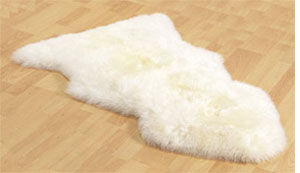 2. A few mementos of home.
You're starting a new and exciting part of your life, but you can still bring a little home with you. Pictures of friends and family are nice, especially in cute picture frames. If framed pictures of your parents are like, totally lame to you, choose some specific mementos to display. Maybe the book you got for graduation, the lamp that's been beside your bed since you can remember, or the Rubik's Cube your brother taught you how to solve. At some point, you'll be glad to have a token of home nearby.

3. An uncluttered, inspirational workspace.
Just because you're sharing a living space doesn't mean you can't have some personal space. Consider some of these ways to keep your desk organized.
Some beautiful desk accessories: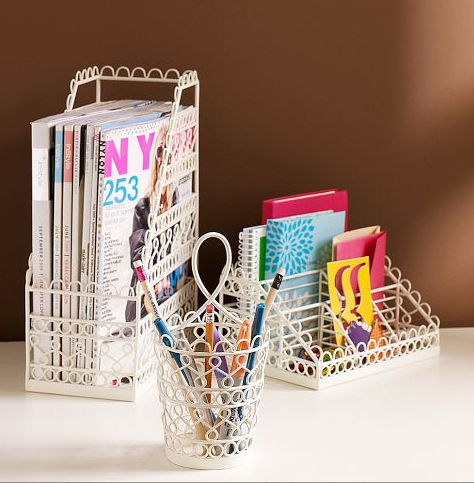 These clipboards are a great way to use wall space to keep notes, reminders, and mementos from cluttering your desk. You can customize your own clipboards with paper or fabric to match your bedding and curtains.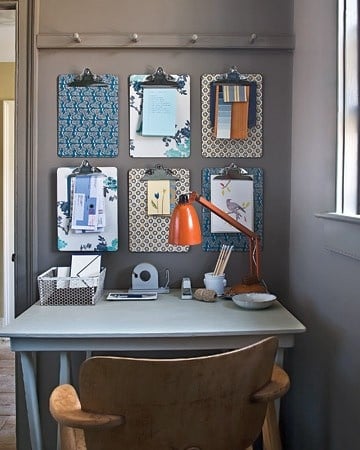 4. An alarm clock for class time and party time.
This awesome retro-inspired alarm clock pulls double duty as an alarm clock and iPod dock so you can dance around to music and make it to class on time. Reminder: always be respectful of your roomie's musical preferences and sleeping schedules. Dubstep at 6 a.m. is a bad idea.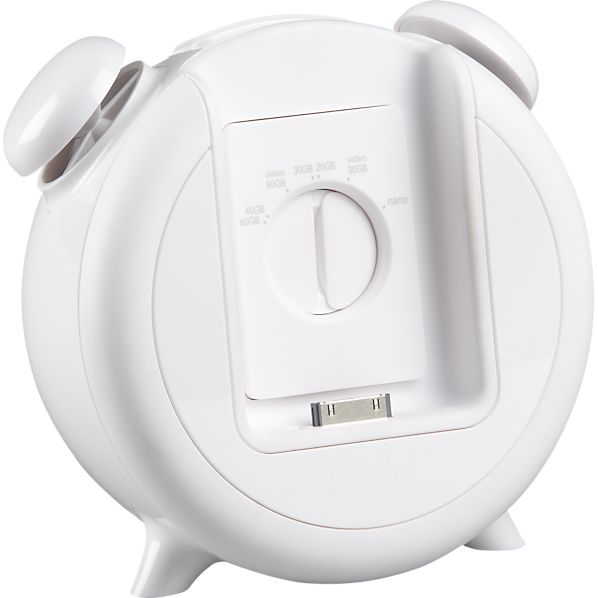 Source
More resources
Take a look at our Dorm Decor Ideas Pinterest board for more dorm inspiration!
Head over to GG Bailey to browse our selection of home mats and rugs.