Pet owners have a tendency to get confused. We sometimes think our furry, four-legged friends are people too. We're only human, after all.
But there's nothing wrong with showing your pet some material love. Here are some of our favorite accessories for our Animal Kingdom compatriots. Just like your pets, our picks are smart, cute, silly, and sometimes strange.
For even more pet accessories -- practical and peculiar -- check out our Pinterest page!
iMac Pet Bed
This one's for pet lovers and Mac lovers. Etsy seller AtomicAttic upcycles those old, colorful iMacs into unique, geeky pet beds.

Dogbrella
It sounds more like a canine fairytale to me, but Dogbrella actually refers to an umbrella with a cane-like handle that protects your pup from the rain during your outings. Practical or not, it could be worth it if it limits "wet dog" smell.

Shark Pet Bed
30 Rock's Tracy Jordan once said, "Live every week like it's Shark Week." The designers of this pet bed took those words to heart.
Custom Pet Placemat
Not every home's decor will benefit from a shark-shaped pet bed. That's why GGBailey.com makes pet placemats in a variety of luxury designs like leopard, zebra, plaid, even oriental. The pet placemat will blend perfectly with your home's decor. Plus it's stain resistant!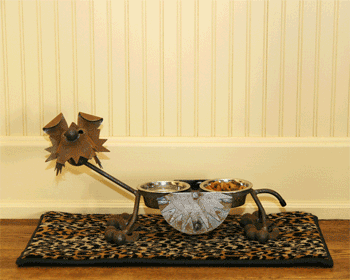 For a little personal touch, you can get Fido or Fifi's name embroidered on a solid-colored mat by calling GG Bailey's customer service line.
Litter Box Planter
Litter boxes are a necessary evil for cat owners. They're stinky, messy, require daily cleaning, and they don't match any of your decor. Well, you don't have to hide anymore. Instead, you can disguise the unsightly poop box as a planter. Clever!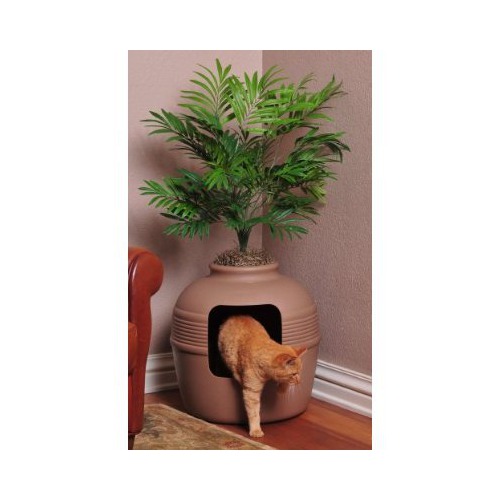 Pet Peek
Dogs and cats are curious creatures. Let them look but not wander with this Pet Peek fence insert.

Bonus: Your dog can pretend the backyard is a boat.
Pet Stroller
I think the designer of this Pet Stroller forgot the whole point of taking a dog on a walk. But we don't mind, because it's super cute.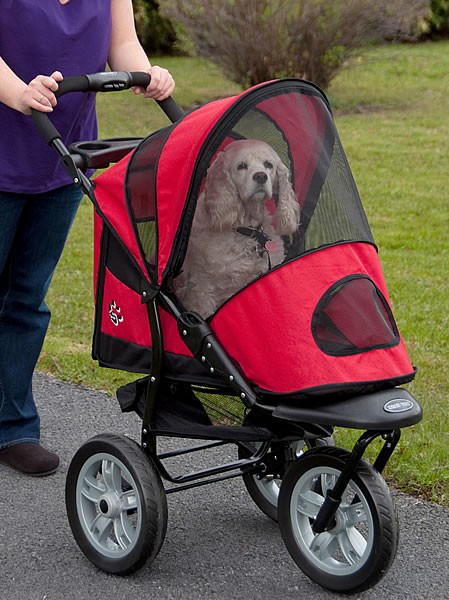 Dog-e-Glow LED collar
Aside from making pup look like he's from THE FUTURE, this glowing dog collar also allows you to keep an eye on your dog at night.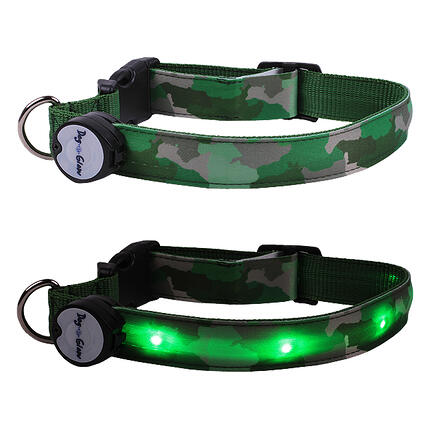 Odor Remover
Trust me. This is the ultimate pet accessory that you should never -- repeat: NEVER -- be without.