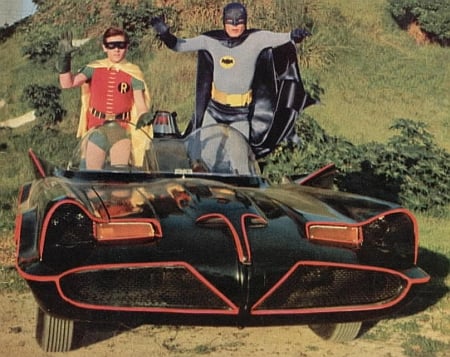 GGBailey.com custom car mats are a fun, luxurious, and easy way to customize your car to match your personal style. After all, not all of us can install flux capacitors. But what if we could? Join me on a time traveling trip through the imagination. Let's hop in the DeLorean (and don't forget to buckle up) and design beautiful, custom floor mats for pop culture's favorite fictional rides.
Let's start with a breakdown of the anatomy of a GG Bailey custom car mat.
Carpet. All GG Bailey carpets are high-quality carpets that are resistant to stains. You can choose from 13 beautiful colors.
Edging. You have two elegant choices for the edges of your mat. Serging is a stitched yarn edge, and binding is a smooth fabric edge.
Heel pad. The heel pad is an extra-thick carpeted circle or round-edged rectangle that protects your mat from wear and tear where it needs it the most.
Embroidery. Our personalized embroideries are available in four styles -- Block, Script, Script Monogram and Block Monogram -- and many color choices that are directly embroidered into the carpet.
Backing. All of our car floor mats have a special Open Cell Foam backing that we have exclusively designed to prevent car floor mat movement.
Retention System. Our patented Mat-Loc™ clips are included in every car floor mat order, and are only available through GG Bailey. We provide two clips; one for the front driver floor mat and one for the passenger side floor mat.
While I'm designing mats for Batman and Speed Racer, you can design your own floor mats! Just select your car's make, model and year, and click on "Design Your Mats™."
Doctor Emmett Brown's DeLorean DMC 12 from Back to the Future
Carpet: Light Grey (the color of plutonium, of course)
Edging: Reflective Silver binding
Heel pad: Red rectangle
Embroidered Message: "GreatScott"
---
Batman's Batmobile
Carpet: Black (the color of the night)
Edging: Yellow serging
Heel pad: Yellow circle
Embroidered Message: "Vroom!" for the driver's side; "Kapow!" for the ejector seat
---
Herbie, the anthropomorphic 1963 Volkswagen Beetle from The Love Bug
Carpet: Burgundy
Edging: Navy serging
Heel pad: Blue rectangle
Embroidered Message: "53" and "Beep Beep"
---
Mr. Weasley's Ford Anglia 105E (magically modified to fly) from Harry Potter and the Chamber of Secrets
Carpet: Cream
Edging: Black Bolt polka dot binding (because Muggles love polka)
Heel pad: Light Blue circle
Embroidered Message: "Plugs"
---
Speed Racer's Mach Five
Carpet: Charcoal Grey
Edging: Blue serging
Heel pad: Red circle
Embroidered Message: "GoGoGo" (in deference to the title of the original Japanese manga, "Mach GoGoGo")
---
Scooby Doo and crew's Mystery Machine
Carpet: Chocolate Brown (to hide dog hair)
Edging: Blue Backstretch plaid ribbon binding
Heel pad: Navy rectangle
Embroidered Message: "Darn Kids" for the front seat; "Mutt" for the cargo mat
Get started now, and design your car floor mats. With hundreds of combinations to choose from, you can truly create custom mats that suit your style.