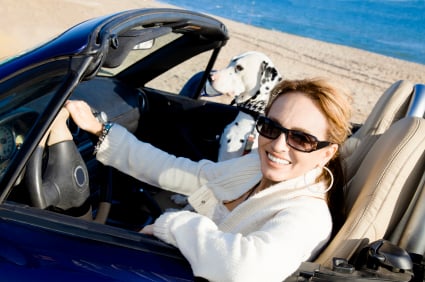 On Mother's Day each year, we celebrate our Moms -- those wonderful, strong, kind women who gave us life. But Mother's Day is also a time to give back a little love to the other mothers -- the sisters, friends, and wives who are special to us.
Whether you get her a gift (like a set of our monogrammed car mats), buy a card, or just make a phone call, the other mothers in your life will appreciate it.
Who are your other mothers? They might be:
Wives
There's an unfortunate husband somewhere who will soon be familiar with the doghouse because he didn't get a Mother's Day gift for his wife. Men, it's called Mother's Day, not My Mother's Day.

Grandmothers, Sisters, and Aunts
These women have known you almost as long as your mom has. Let them know you appreciate all they've done for you.

Mothers-in-Law and Stepmothers
Hollywood gives these ladies a bad wrap, but mothers-in-law and stepmoms are usually wonderful, loving, caring people. Tell them you know they're good, not evil.

Expecting Mothers
Mother's Day is just as important for someone who's preparing to be a mom. Tell her congratulations. (And a little motherly advice never hurt).

Military Mothers
It's not always possible for our military personnel to get messages to their moms, so if you know a military mom, let her know you think she's an inspiration.

Friends and Coworkers
Have you noticed a coworker picking up extra shifts to pay for diapers and day care? Let her know you're proud of her. Has your friend been too busy to hang out since she became a mom? Tell her you understand why she can't always grab dinner and you love her anyway.

Mother Figures
Sometimes the other mothers in our lives aren't mothers at all. Let her know titles don't matter -- you wish her a happy Mother's Day all the same.

Looking for gift ideas for your other mother? GG Bailey makes luxury car mats in all kinds of patterns and colors. You can customize car mats to fit both her car and her style.