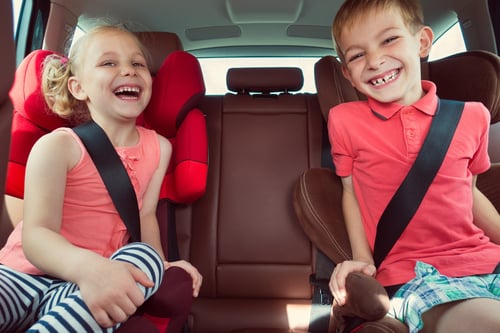 The following car accessories are sure to please the entire family since they are the perfect roadside companions for kids.
Booster Seat

Mifold's Grab and Go is 10x smaller than a regular booster seat that meets all the same safety standards. You can click here to read more about this portable booster seat and even watch an installation video.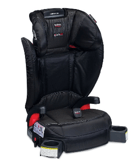 Or, you may want to go for a Britax Parkway SGL G1.1 Belt -Positioning Booster which has safe cell impact protection for $128.
Car Vac

Clean up your car fast with the Oreck XLAuto Car vacuum from GGBAILEY. Keep it in your trunk and plug it into your car to power up wherever you are for quick cleaning.
Car Seat Protector
Another way you can help protect your car's seats from wear and tear is with a car seat protector, such as the Diono Ultra Mat.
Seat Belt Pillow

Seat belt pillows definitely come in handy when your kids are exhausted from a long day at school or on overnight road trip.
Sheepskin Seat Cushions
GGBAILEY Sheepskin Seat Cushions keep your kids comfy and cozy on short trips and long roadside adventures.
Multi-Port USB Car Charger

Kids who are tech savvy and use their iPods, iPads, Tablets etc on car rides generally keep entertained; however, these gadgets can quickly lose their charge. To keep this from happening, you might want a multi-port USB charger ($10).
Roadside Reads


For some great kids car books like the Little Red Race Car click here.
Car Apparel
Don't forget to stock up on some of your favorite car brand apparel.
Car Valet Art Kit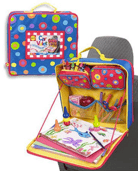 This car valet art travel kit is perfect for letting your kids hone in on their creative side and keep them entertained while you focus on the road.
What Car Accessory is Your Kids Favorite?
We want to know what your kids favorite car accessory is on the road.
Let us know by tweeting us @GGBailey or leaving a comment below!
GGBAILEY Carpet Car Mats are currently providing luxury in millions of vehicles around the world. GGBAILEY Function + Design