The Super Bowl is consistently one of the most widely viewed television programs and it's also one of the most sought after advertising slots by companies.

Even if you aren't a fan of the sport, the halftime show, parties and commercials are extremely entertaining and anticipated by viewers each year.

This year was an advertising hub for automaker's and their ads didn't go unnoticed!
10 Top Automotive Super Bowl Commercials

Design Your Game Day Car Mat!
Don't forget to design your game day car mat infusing your team spirit into every corner of your vehicle.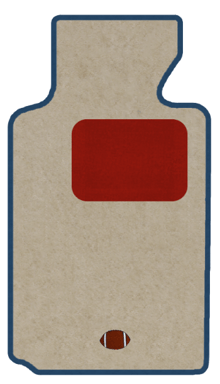 You can include up to 10 letters or, if you're out of words, just add our football logo!
Customize the color of every part of your car mat from the edging to the heelpad.
GGBAILEY Carpet Car Mats are currently providing luxury in millions of vehicles around the world. GGBAILEY Function + Design