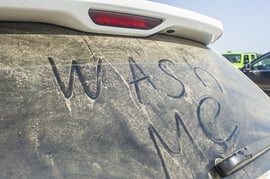 Nothing can ever be as fresh as the first day it was when you purchased it-- fruit, flowers, clothes, shoes and cars included. However, there are ways to preserve your purchases to extend their lifespan.
Like skin, cars are prone to environmental wear and tear on a daily basis. Taking care of your automobile is the simplest tried and true method of keeping it running longer and looking new.
It's not what you drive, it's how you drive and it all starts with a clean vehicle. We have put together the ultimate list of professional tips for keeping your car clean and safe.
Learn all about detailing the exterior of your car, cleaning your car mats, and how to maintain and pick the right cleaning accessories to make your car look as good as new.
Since 1974, GGBAILEY has been supplying the premier brands in the automotive industry with carpeted car mats.
Download our 10 How To's Car Care Tips for the insider scoop on how to preserve your car's interior and exterior.